I headed downtown and into Lower Manhattan, the Ground Zero neighborhood.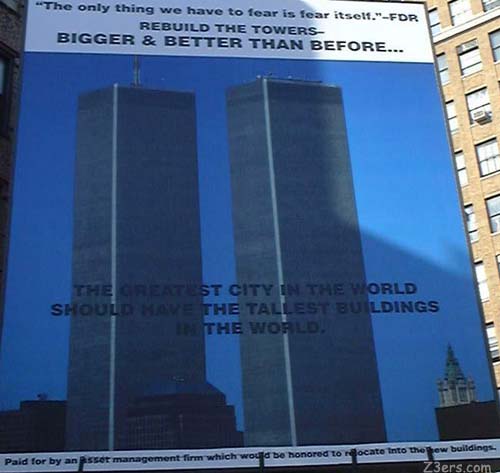 This billboard is right across the street from Ladder 20. I don't know if they agree with the sentiments, but I sure do.
I especially like the part at the bottom where it says:
"Paid for by an asset management company that would be honored to relocate into the new buildings."
And I would be first in line to dine at Windows on the World.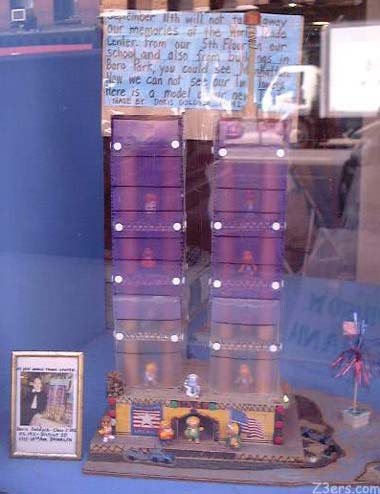 A children's store had this in the window. I could not have said it better than this little schoolgirl.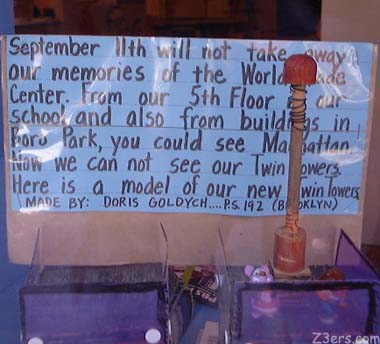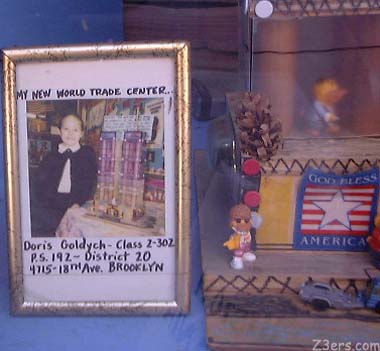 or this shop window, I think it was Armani, I will go back and check.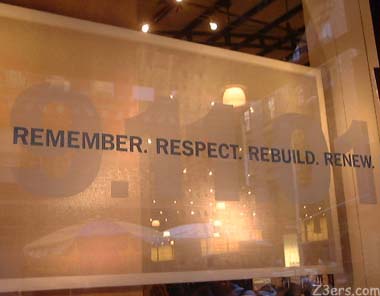 So, that is New York City one year after 9/11/01. We're still here, we miss our loved ones and we are better than we ever were.
Come visit us, and show your support!