My car seats are standard, no heat. Prepared to wire the whole car, Frank was delighted to find the wiring pre-stashed in Emmy, just waiting for him to find it.
So I have my old standard seats- and all that rare dot leather. And so me and Frank ripped the leather seatcover off the foam on the passenger seat.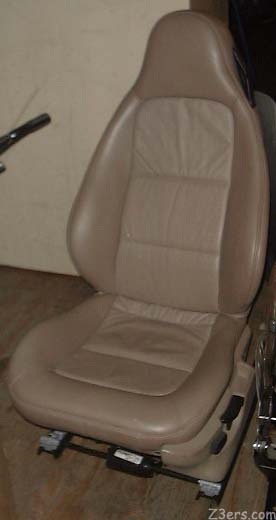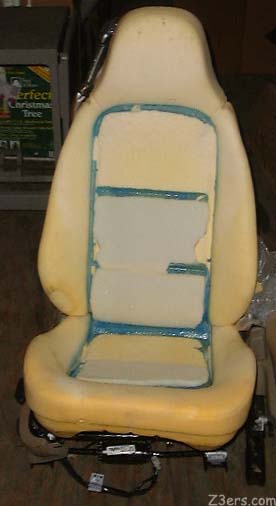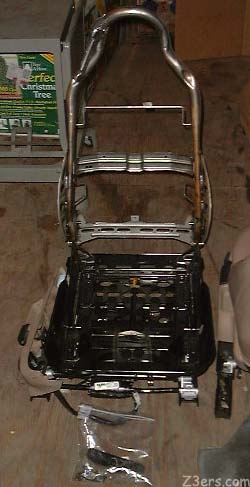 I sent the molted skin from my old passenger seats to the Leather Gods of LeatherZ.com along with a new console lid, and begged Jon and Andy to make a beige dotted purse from a sow's ear.
And so they did:
| | |
| --- | --- |
| Before: | After: |
I am only sorry I haven't taken better pics of it, but I will... It does so wonderfully with my LeatherZ Special Edition custom interior Beige Dot Door Armrests, Center Armrest, Black Leather A Pillars...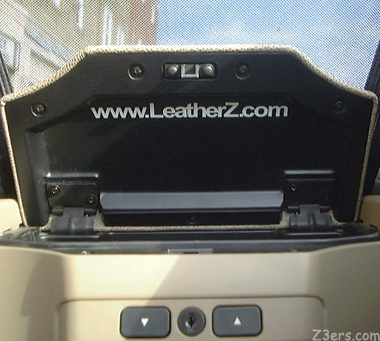 And so Ladies and Gentlemen of Z3Land.... With that I have reinvented the interior of my car with the help of creative Z3 Owner/Inventors Doug Whalen, Shawn Fogg, Ron Stygar, Jon and Andy Maddux of LeatherZ.com- who also sell the goods of these and other Z3 Owner/Inventors on the LeatherZ.com site.
Man does my car feel and look good now. Thank you Z3ers!