Road to Beth Sholom

Our little morning procession catches the eyes of the neighbors as we leave the Barnes, exiting Philadelphia proper.
It's hard to miss Arthur and Ruth's Red 3 series or Cathy's Violet Red Z3!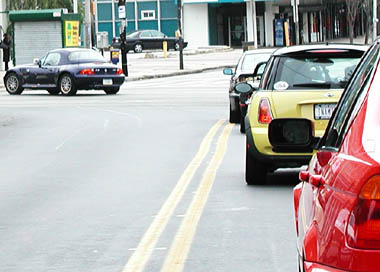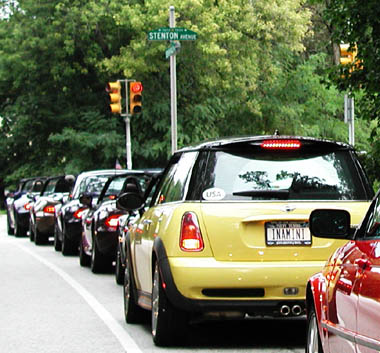 It is the only city traffic we will see today.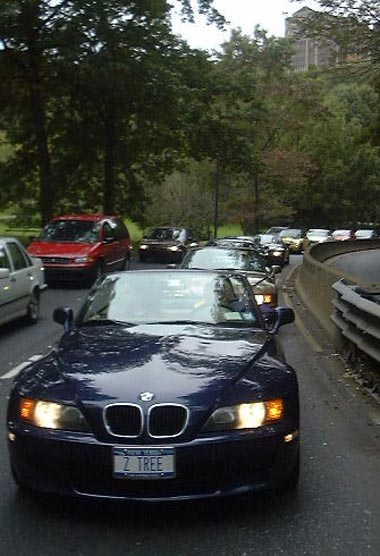 Ira and Diane from New York wave on Lincoln Drive
We pick up Lincoln Drive through Fairmount Park, the world's largest municipal park.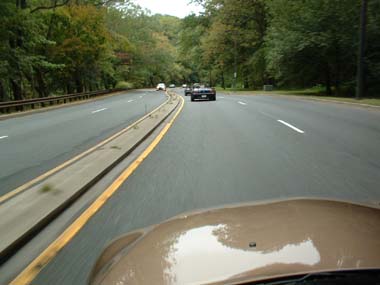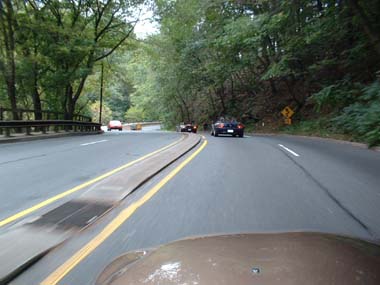 A nice piece of twisties when there is no one around...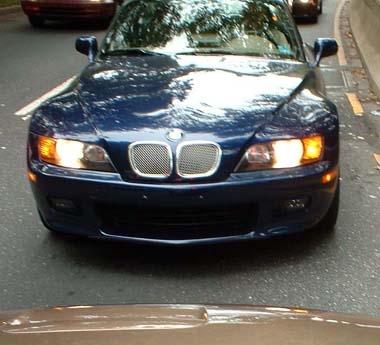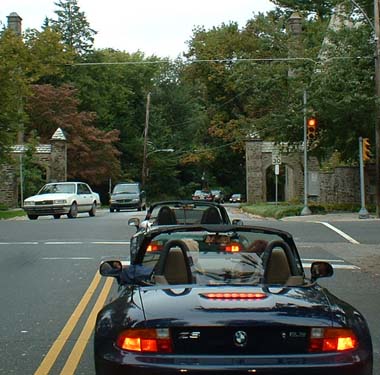 I am giving up for now researching the origin of these stone arches and gates in Fairmount Park. At nearly 9000 acres, Fairmount Park has among it's treasures a Japanese Tea House and the largest chain of authentic Colonial Homes in America - including the home of Benedict Arnold.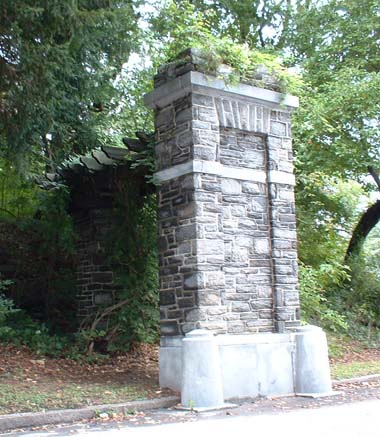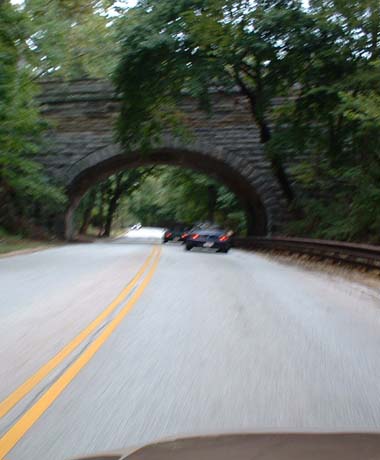 All we had time for was a drive through the park to our next destination, using Holy Sepulcher cemetery, the final resting place of Philadelphia's prominent Catholics -from Grace Kelly's dad, John, a mayoral candidate, to colorful Mayor/Police Chief"Big Bambino" Frank L. Rizzo- as our quiet shortcut.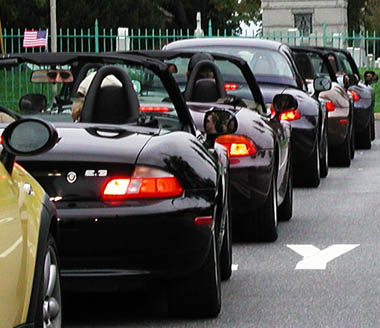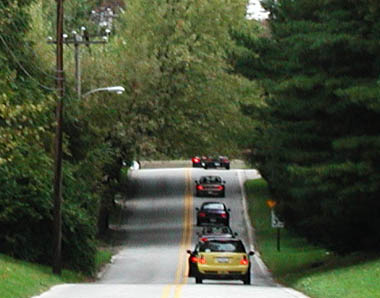 A cemetery means no cross streets and no stop lights. ;)

OK so we're Z3 ghoulZ.