HouZes of the Holy Beth Sholom Arrival (see also Beth Sholom FLWZ3s, May 3, 2001)

Every ride begins in a parking lot of some sort. Frank Lloyd Wright mentioned that all buildings should consider first where the cars have to park. As we fell into place with the autumn leaves in Beth Sholom's back lot and scarfed up a few hunger- staving muffins, I wished I had read the book before I had arrived.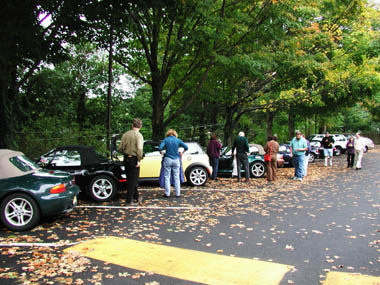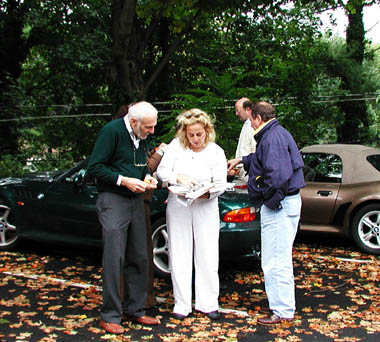 Approaching the temple demands awe - it is intended to resemble Mount Sinai.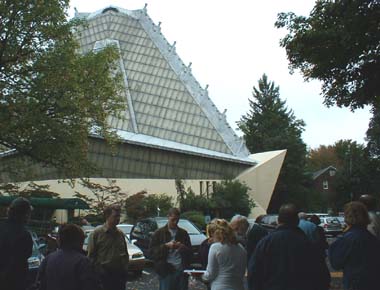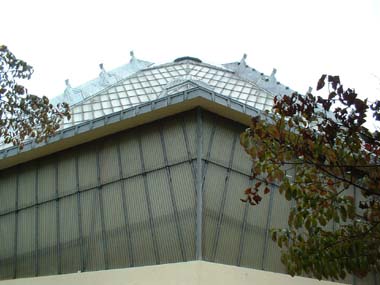 | | |
| --- | --- |
| | We first sat in a quintessential Frank Lloyd Wright room, an angular polygon with a shiny Cherokee Red floor, obligatory fireplace, and the first of many Frank Lloyd Wright light fixtures wedged toward the ceiling. |
| | We climbed the red stairs past the inscriptions, the cornerstone, the AIA award (awarded posthumously) and "turned the corner" to rise into the chapel on a staircase of desert sand-colored carpet- 36 holy steps. |