HouZes of the Holy
May 11 1956- Work begins at Beth Sholom.
At this time 87 year old Frank Lloyd Wright is working simultaneously on the Guggenheim Museum in NYC, a factory in SFO, a theatre in Dallas, a chain of motels, forty houses in 20 states, a commercial building in Venezuela and a memorial in Venice.
Earnest Hemingway writes:
"Better a fire in Venice than a building by Frank Lloyd Wright"
Wright replies,"Just a voice from the jungle."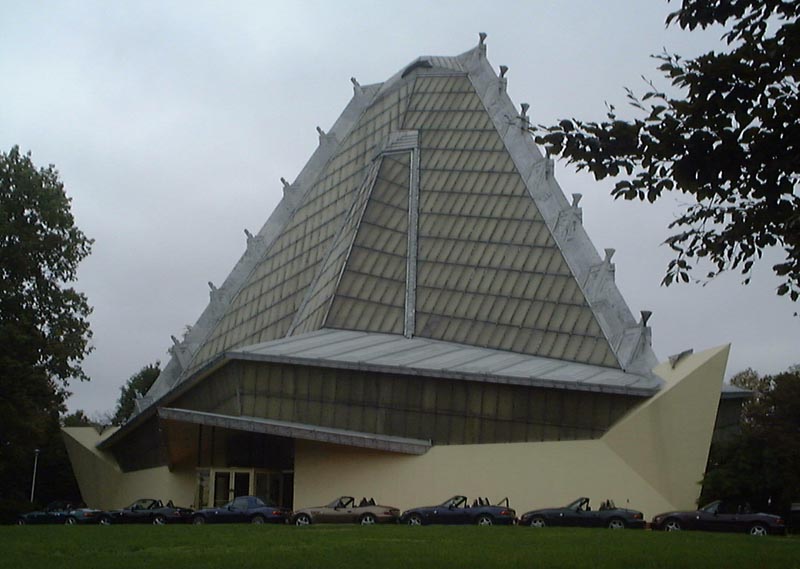 The fireplace smoke stack- from the room where we first sat (HOH Page 6)- is actually disguised in the most right menorah detail near the base. You can see it is slightly sooty.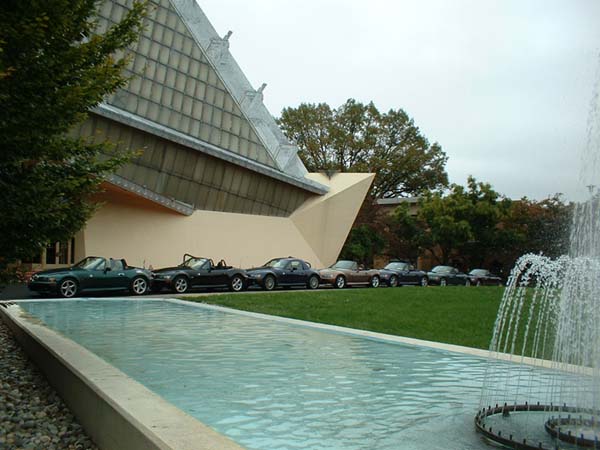 Tom B's camera shows a rainbow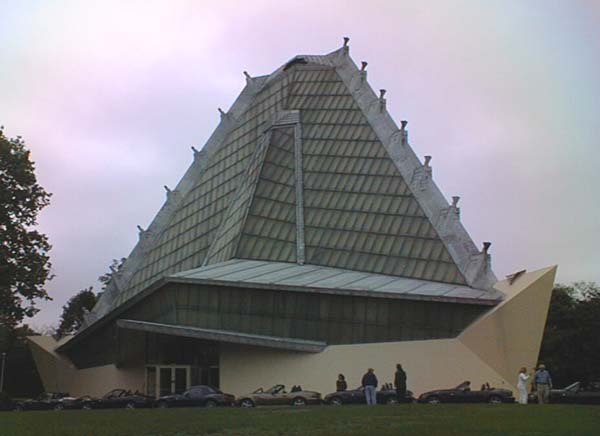 January 1958 Frank Lloyd Wright writes:
"Let God put His colors on, for He is the great Artist. When the sun shines, the temple will glitter like gold. At night in the moonlight, it will shine like silver. On gray days it will be gray. When the heavens are blue, a soft blue will cover the building."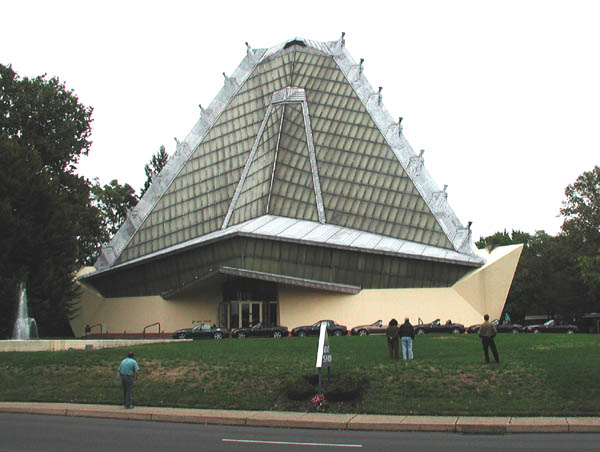 1957 July Cubist sculptor Jacques Lipchitz (yes, the one who created the friezes for the front door of the Barnes- and then wasn't allowed inside ) writes: "The work of Frank Lloyd Wright seems to me absolutely exceptional."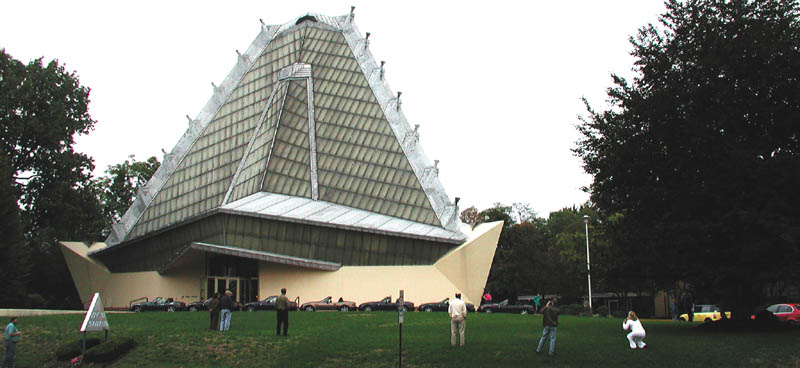 Beth Sholom Synagogue, the only Frank Lloyd Wright Synagogue.