HouZes of the Holy
Door of the Dead
By the time our kind host, Stephen, got us to the museum and showed us the Door of the Dead, we were close to using it.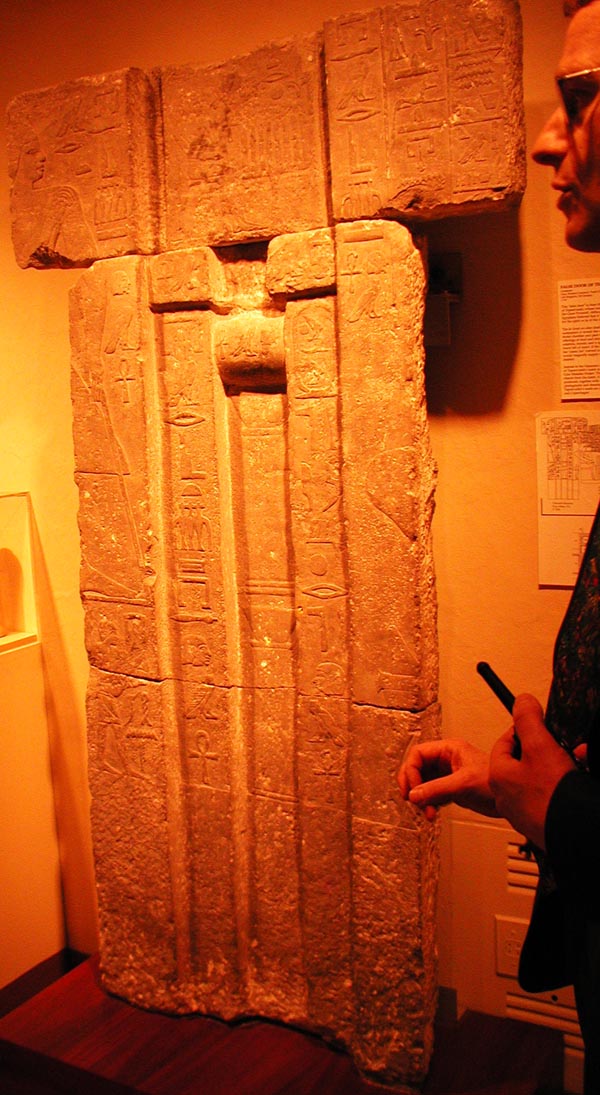 The museum had exhibits of mummification, a theme of death and the life after death prevailed. They have a Tabernacle in their online museum.
I looked into the lives of the Pitcairn family, the blood behind Pittsburgh Plate Glass. There is some biographical information on their web site. Now they are into "Wealth Management".

All these builders of Castles in Philadelphia lived within a few miles of each other, built at the same time, were born and died within a few years of each other.
We all left vowing to come back and finish the Bryn Athyn tour, and to visit these places again.
We left so much still to see!
Thank you everyone for coming out and making it a great day!