Fixit 2003
Stu
Stu's Oxford Green is right beside Emmy's Boston Green first inside.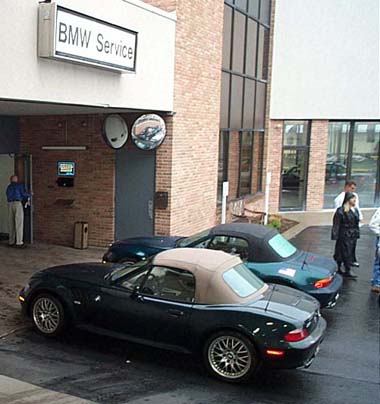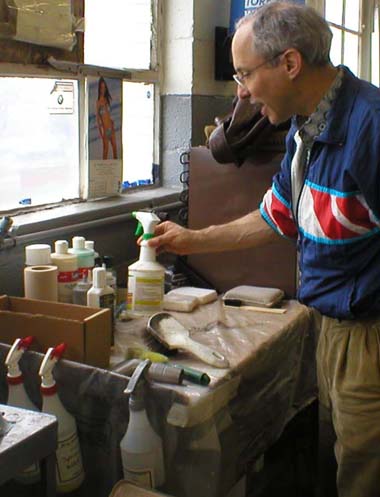 Stu writes:
I had a wonderful time. And, a special thanks to Eric of Daniels ' staff who was a great help in teaching me how to detail a Z3 including generously providing the waxes, soaps, leather renewers, shampoos, wheel cleaners, sponges, brushes, and everything else anyone could desire to make a Z3 look like new (well, almost like new - there are still a few paint chips).
Regards,
Stu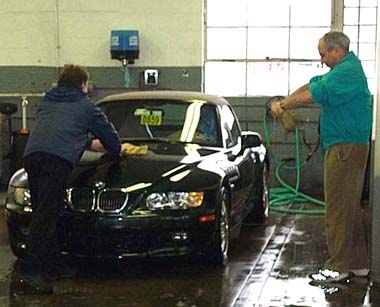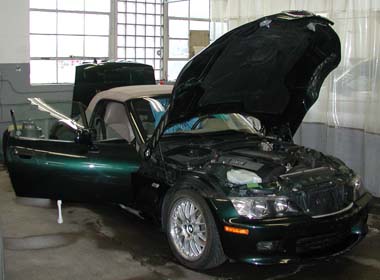 P.S. Thanks to Z4 Rich for helping with the hand washing.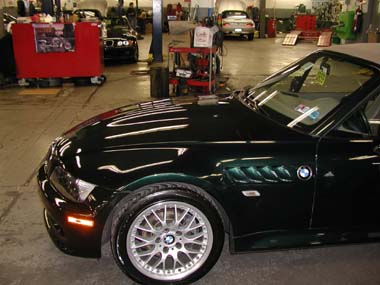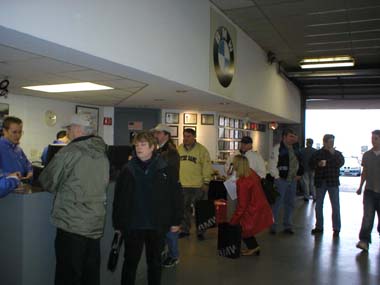 The Fixers line up wet and half asleep for service tags, check out the banner on the wall and see the spiffy "TEAM Z3 FIXIT DAY" shirts.