Fixit 2003
DaveT
Dave writes:
The filter and tube are put in place before clipping and bolting the lower bracket.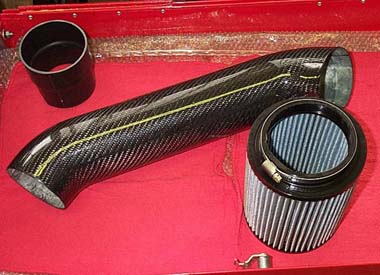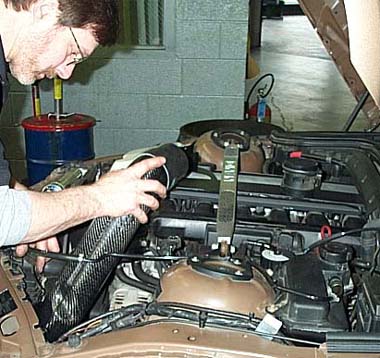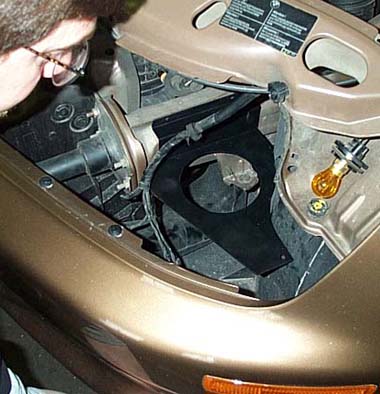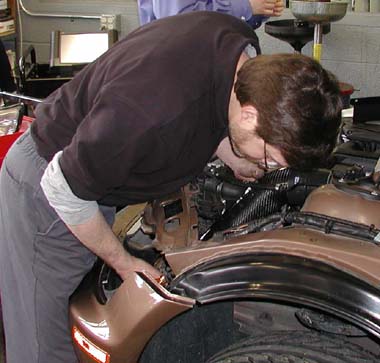 Mike starts digging into the packing material from the Dinan box looking for a missing part? On the other side of the building, Eric's CAI install is in progress. Mike goes into a huddle with the Eric's tech, Frank. They dig around in the other Dinan box. Mike has a frustrated look as he heads for the parts department.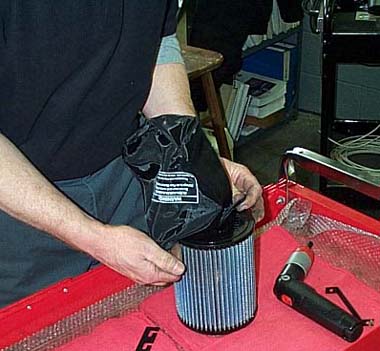 Mike was looking for a water repellent air filter protection sock. He was expecting to find one as part of the install kit. Both of our Dinan CAI kits were sockless. Apparently Dinan is no longer including the sock as part of the kit. Luckily Daniels' parts department had a couple in stock. Part # D401-0111

The filter and tube are put in place before clipping and bolting the lower bracket.
Mike fires CiZi up and I notice a subtle baritone trying to escape in the lower rpms. How much longer before I can test drive?
DaveT's engine compartment Before...............................................and After...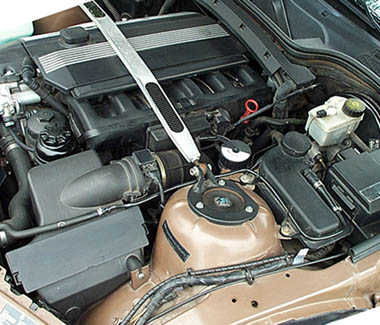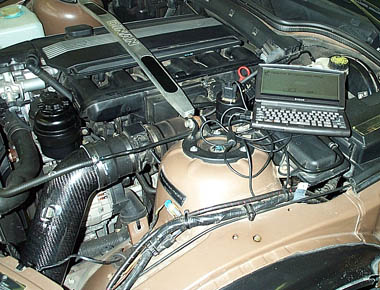 Web comes around delivering lunch and tells Mike to take a break. Mike takes pity on me and lets me take CiZi out.
The first thing I notice is how close first gear is now. Nice solid tight feel as I play back and forth between gears. I can use my fingers and wrist for more shifts now instead of elbow and shoulder. I do notice it takes a bit more effort to get into first and fifth gear, but I expect I'll be used to it very quickly.
After playing with the shifter for a few minutes in traffic, I had a longer stretch of road and a chance to focus on the CAI. Nice resonance in the lower range. I rev out to redline. Ohmygod... somewhere between 5.7-6K the sound is unreal...
Later, I dropped CiZi off with the leather repair guys to try their magic on my poor seat panel.