Fixit 2003
Mike
Mike Miller of Bimmer Magazine, European Car Magazine, and Roundel Magazine fame came out to Fixit Day to take pics and hang out especially with the ///M Coupes. A little traffic jam in the morning inspired him to uh... drive a little fast. He heard a noise that wasn't right coming from his engine and backed off the gas. Little did he know that Rudy, one of the two technicians BMW NA sends to the BMW Olympics competition would be waiting for him.
All I can say is if I was a BMW, these are the guys I would want working on me. Maybe it's this part. Maybe it's the timing chain.
Just about everyone has had their head under Mike's hood.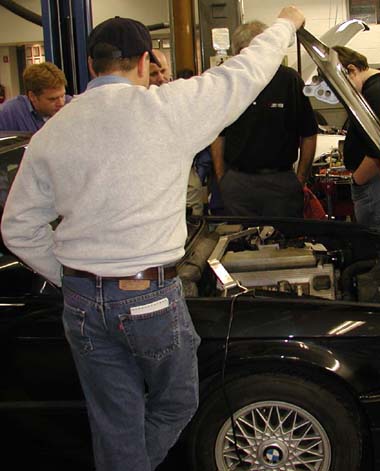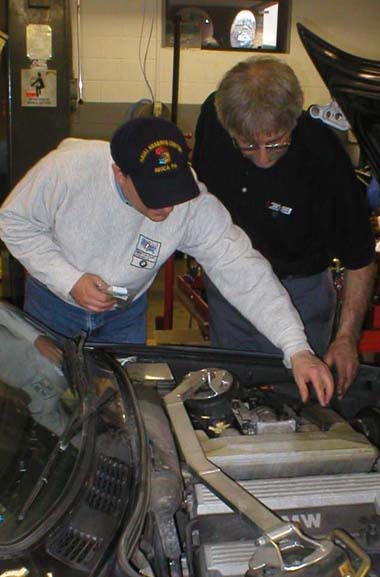 Mike says it's important to have as many stickers on your trunk lid as possible. I am noticing more the "N" and "R" on his plate. Mike's in the Navy Reserve.