Fixit 2003
Frank
Frank writes:
I just got my 2001 M roadster a couple of months ago, what could possibly need fixing! It's perfect right? Well, wrong! Always... there is an upgrade or mod to install and what a perfect time to do it with the excellent service at Daniels .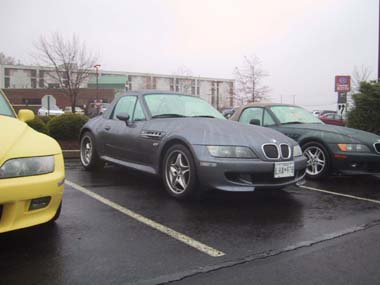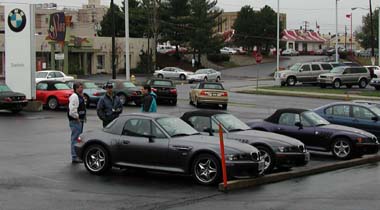 I had a daytime running light module, intermittant wiper module and footwell light kit installed. Ethan was my service advisor and Rob was my service technician. I had purchased the kits for these upgrades from Andy Maddux at LeatherZ soon after I purchased the car but had been too lazy.. er ... busy to put them in. It was fun watching Rob put in the upgrades with Andy watching him read the LeatherZ instructions.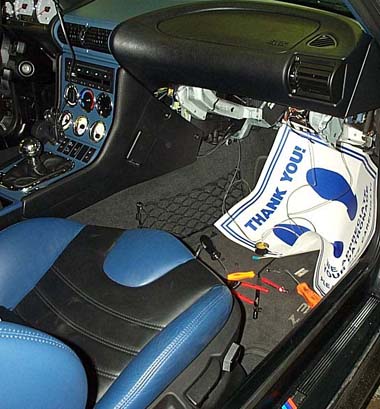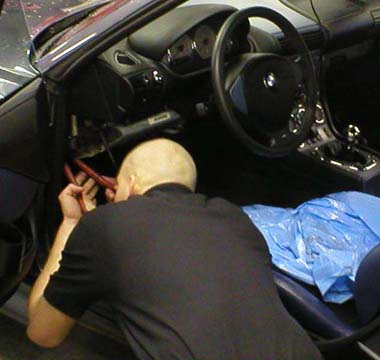 All went very well, Rob did a great job. I pleased with my new toys.
Andy M brought me some new leather stuff for my car. It looks great and makes the car more comfortable. It was also interesting watching him install leather "hockey sticks" on Lisa's car, maybe a future upgrade for my car now that I've seen how to do it. I got the Mark II armrest, door armrests, center console and steering wheel tabs.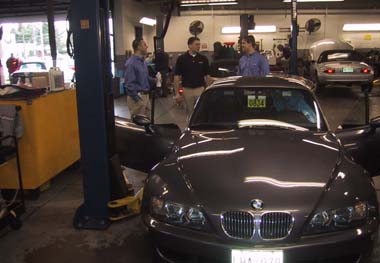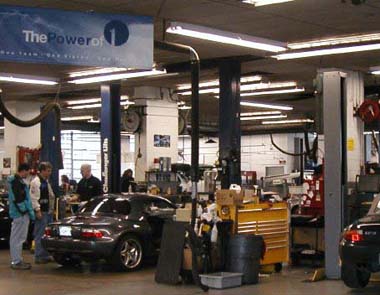 Gary Daniels checking out the work on Frank's car.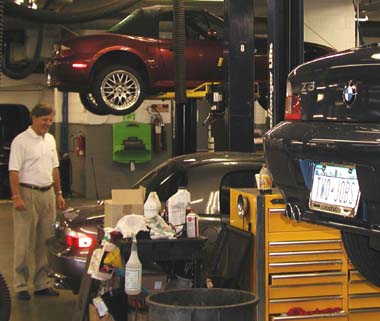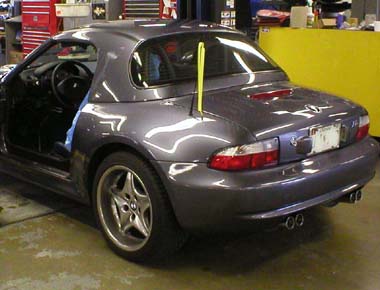 I had a great times visiting with my Z3 (and well-Z4) buddies. Doing a little something for the shelter and watching my favorite cars getting fixed up!
Aloha Frank