Fixit 2003
Betsy from the Third Street Alliance Women and Children's Shelter explained how these donations help rebuild lives, with Dr. Joe's Z8 and Emmy as a backdrop.
Upstairs in the garage, Dave's car CiZi is having her seat repaired.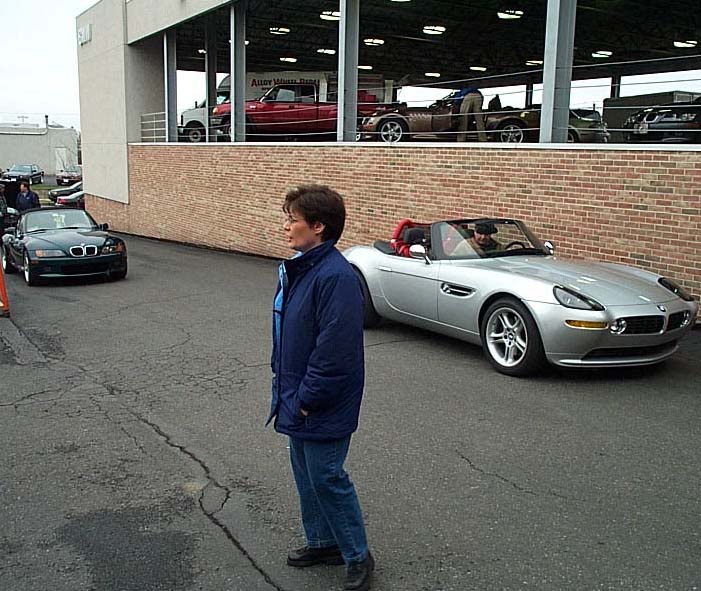 The Z8 is quite simply a show stopper.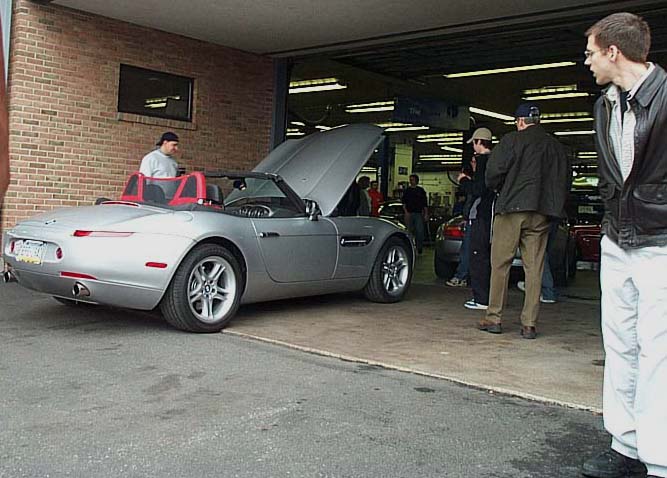 A jaw dropper.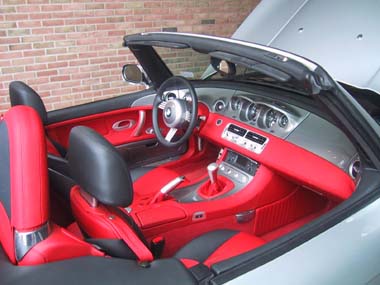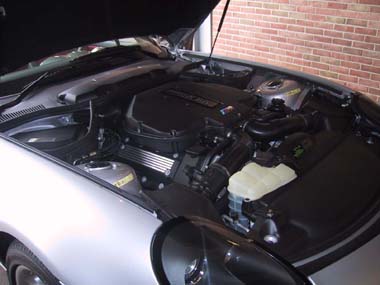 We ain't ever going to get tired of looking at that car.