Fixit 2003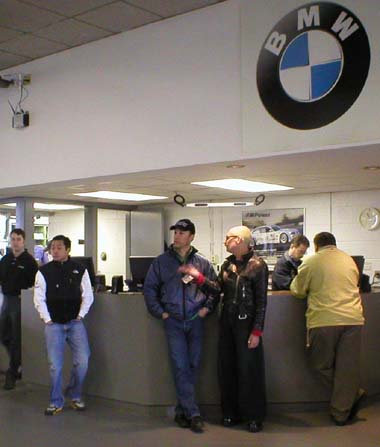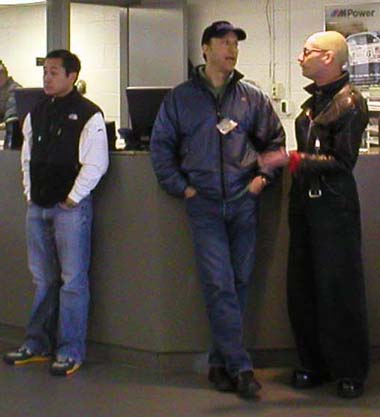 Boy those Coupé Guys like to hang out together!
Coupé Joel with the ///M Coupé boys, Adam and Robert
Where's Andy?
Andy LeatherZ Coupé is busy installing Lisa's Door Leathers
Coupé Joel writes:
Fixit Day was better than ever. I am so glad to be involved.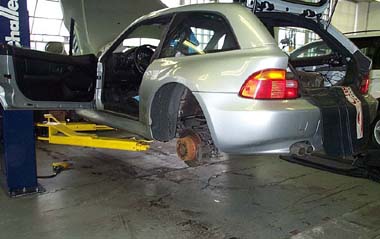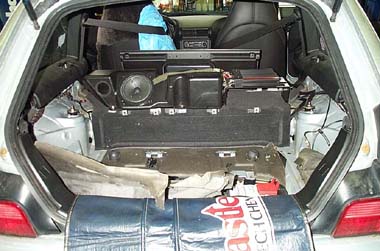 Web, Steve and all at Daniels continue to be amazing.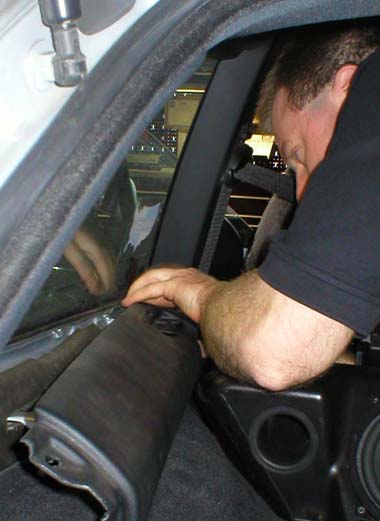 My Dinan stg. 1 suspension has been great.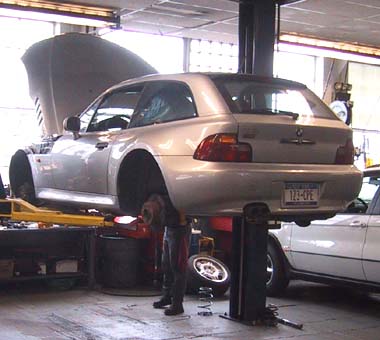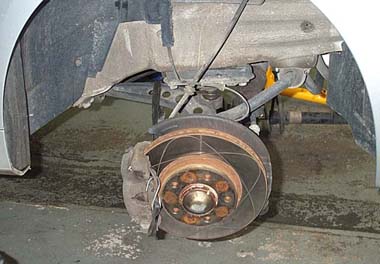 Less squat, less dive, less floatiness and all w/@ 30% increase in ride stiffness...car is exactly how it should be. Steve did an A1 job...no rattles at all.