Andy LeatherZ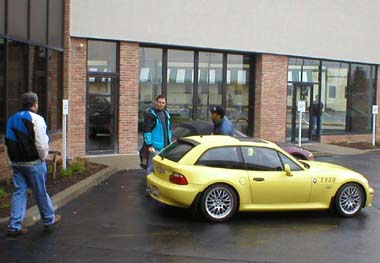 Esmerelda and LZ 02

There's only pics of Andy in Lisa's car, because he was installing leather door "hockey sticks" in her car.
(Check out the bolt covers on Andy's wheel)
Andy writes on April 6, 2002:
I was running on empty most of the weekend. Made it home today around 1pm. I stopped early last night to relax in Hancock, MD. which is one of the most bizarre towns I have ever seen...The town is literally under the highway.
Thanks for a great time everyone! Looking forward to seeing all of you at Homecoming and if not, next spring at FD04!!


Andy Maddux
www.LeatherZ.com
513.232.8266