Fixit 2003
Lisa #1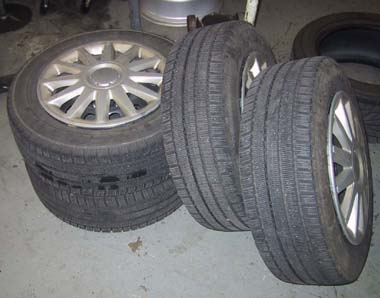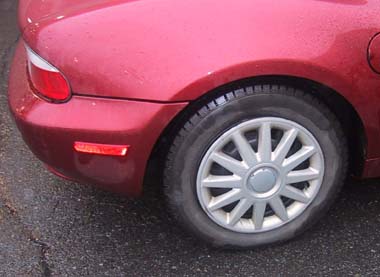 Poor Lisa, every year we take photos of her ugly winter wheels and post them on the Fixit Pages...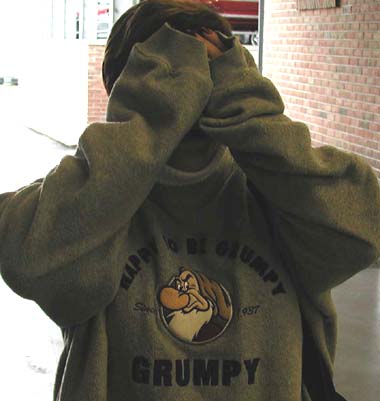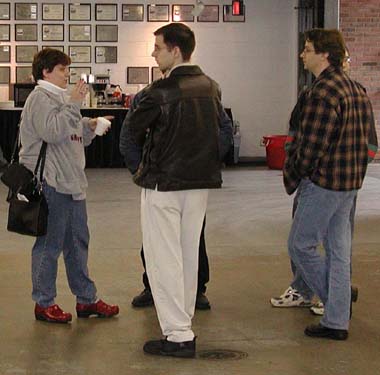 All better now!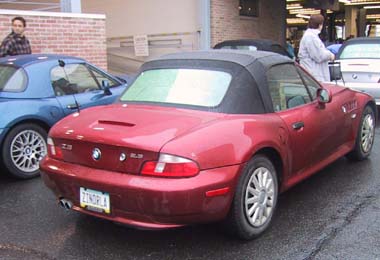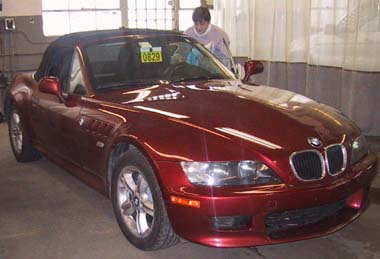 Lisa writes:
Unfortunately, I had my snows removed and now it is snowing.
You want to know how things went? They went great. Bob has worked on my car before so I was comfortable with him. I had Service I, wheels replaced, and a strut brace installed. The Service I, it was fab because they flushed what needed flushing and discovered that I needed new brakes and rotors (all covered under warranty). Scariest moment of the day? When I say Bob approaching my car with a mallet. Turns out he needed to straighten the posts for the brace, but I was a little concerned until he explained it to me, showed me what he was doing, and let me watch all that he was doing.