Fixit 2003
Adam's M Coupé gets Rigali's Leather Repair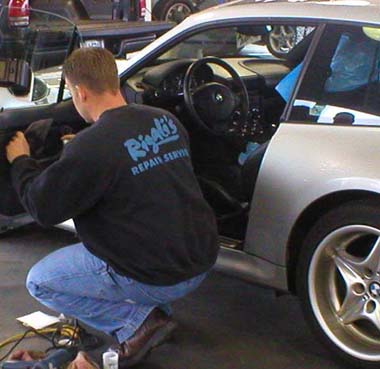 Of course there is always a Coupé boy by his side.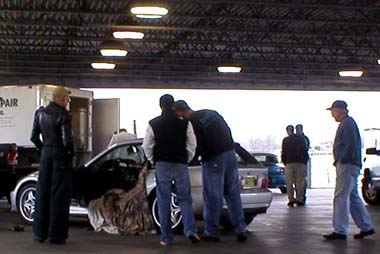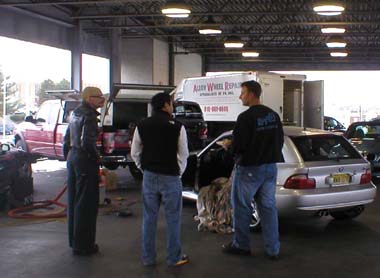 Dave T's Seat Repair
Dave writes: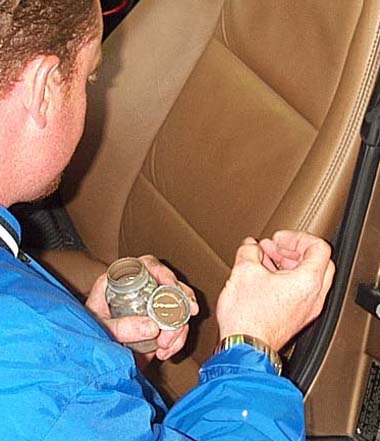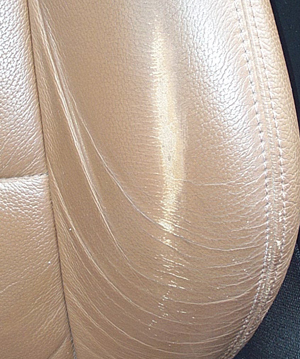 I dropped CiZi off with the leather repair guys to try their magic on my poor seat panel. After cleaning the seats, they applied a filler to the damaged area.While the filler was drying, they went to work trying to match the color. Each time I looked at the seat, there were more small dots of test colors in various shades of almost Impala Brown. The color matching was taking a long time and I was starting to get worried about the match.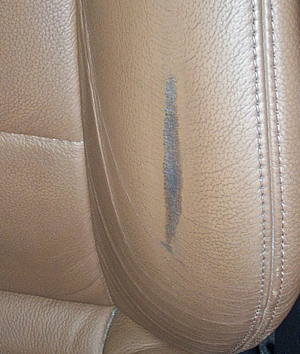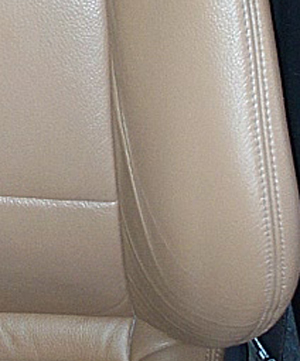 It was about this time that Rachel called us in for the photo shoot. By the time I returned to the leather repair station, I had a perfectly matched bolster panel on the seat.
An exceptional day. Already thinking about some mods for next year.

Jon T's Seat repair
Jon T writes:
In my 4+ years of ownership, I've worn down the driver's seat bolster so that there's a pair of creases in it, and each year I vow to be more careful about entering and exiting the car, but over time, crease returns.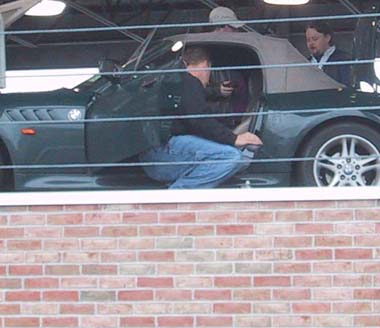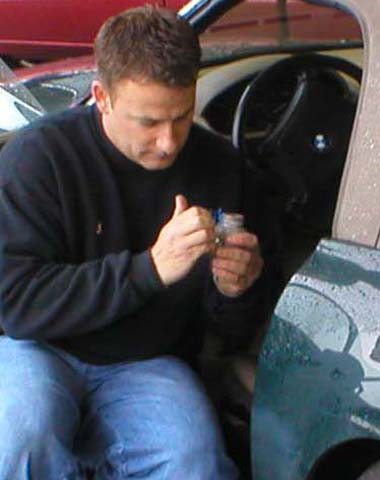 I've had Rigalis clean and repair the seat, but this year, they took a different (and better, IMHO) approach to it - in the past, they filled in the creases and smoothed them out, with a kind of "spackle" to make it look like there never was a problem.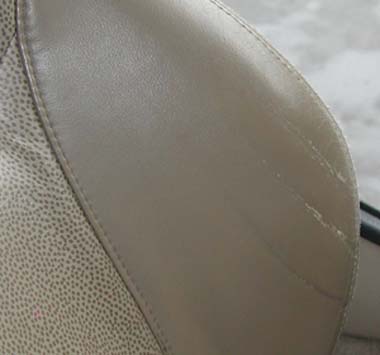 It looks great, but after a year of having Z3 fun, the creases would return. This year, they got it right, and they stripped the leather down and redyed it. I have the creases, but I'm confident that their work this year will really hold up over time.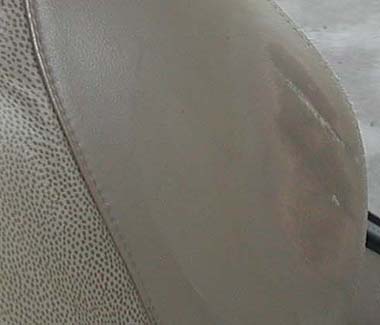 Battery Replacement
This is Dale vacuuming around Jon's Battery- and Jon *not* replacing it as I told everyone to do if their car is 4 years old. It isn't fun breaking down somewhere and having to find the right battery for your car, and as hard as it is to count the years, yes, they are getting older!
Just replace the battery and forget about it for another 4 years... or...do what Jon did...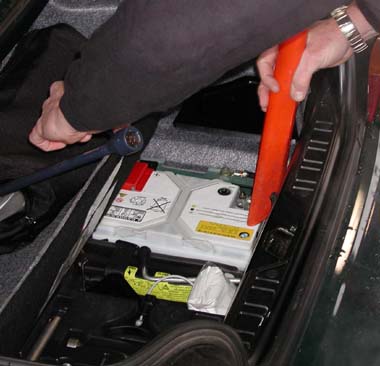 Jon T writes on April 22:
I kept reading the reminders by Rachel in the original fixit emails to consider replacing the battery, once you've had your car for 4 years, it's probably a smart move. I thought nothing of it until this past Sunday, when my battery died not once, but twice when travelling to visit my parents on Easter. After the first incident, I sort of passed it off as just a fluke, as I hadn't driven my Z3 more than a couple of times since Fixit Day, so maybe my car's alarm had worn the battery down. However, once I was on my way, I realized that it's been 4 years, 3 months since I took my Z3 home for the first time. Wow, how time flies when you're not keeping track :)
Everyone's battery is dying, we're keeping track of it on Caranostra Message Board here:
Out of Battery Race.