Fixit 2003
RichZ4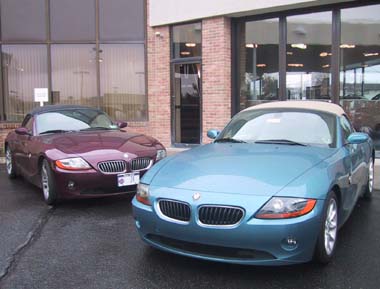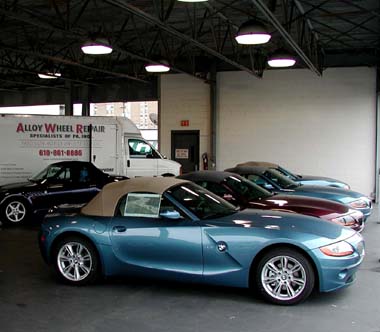 Rich had the only Z4, but found some buddies for his car to play with...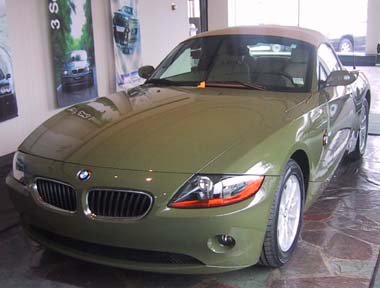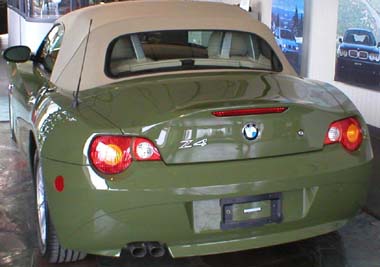 The color is called "Urban Green".
Rich said he never saw an Urban Green Z4 with a "Sold" sticker on it before...
Mike loves this color!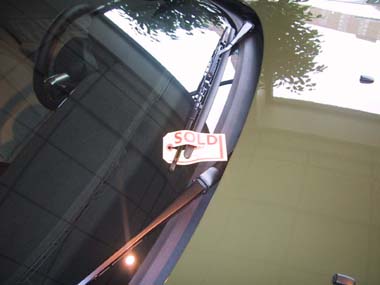 Rich got his door edges protected with Xpel, cut to fit right on the spot.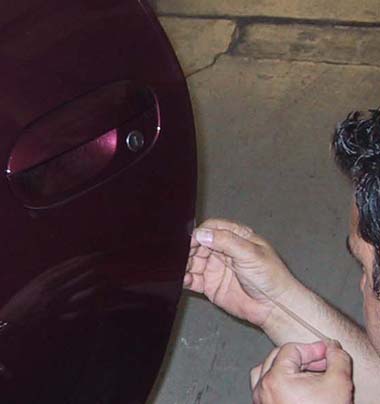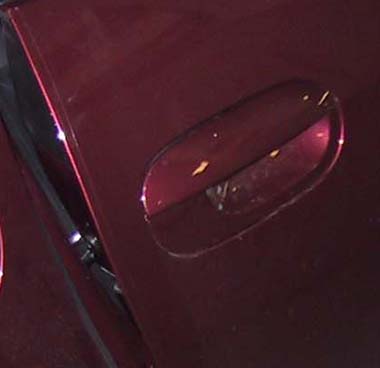 Laszlo and Joe of Xtreme Vehicle Coatings are really amazing with Xpel.(More pics and info, see Fixit Day 2006.)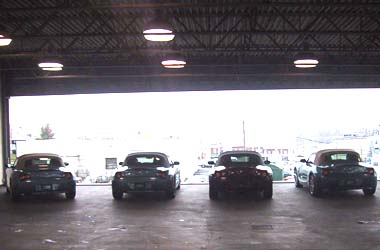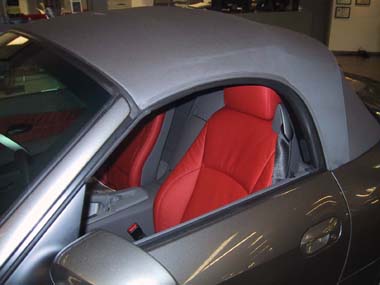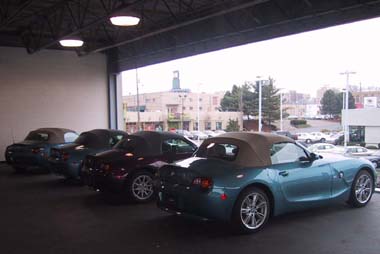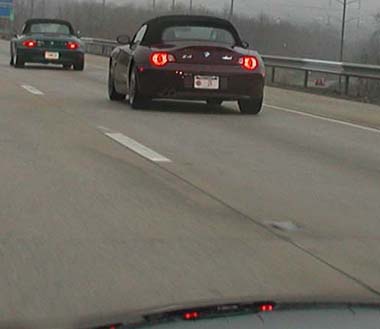 Hey look what followed me home!
Into the future we go...