BMW 4,5,6 Pride- Red, White & Blue

Tony brought some t shirts designed by his unit, Fleet Hospital Three, to commemorate their time in the desert during Operation Iraqi Freedom to give to the Ladder 20 guys (and me!), so we stopped in at the Tribeca Cook Off kitchens where Ladder 20's "Chef" Rich Snyder was competing along with 4 other FDNY companies against 5 fabulous downtown restaurants.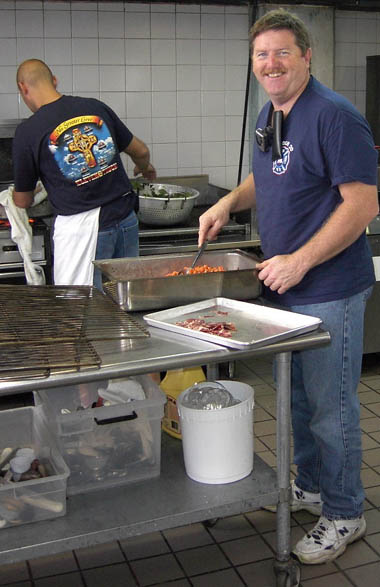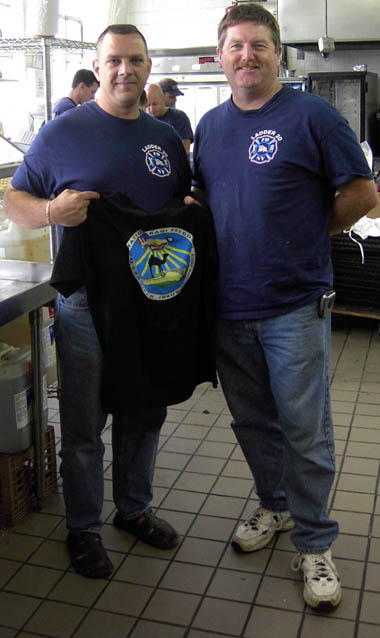 | | |
| --- | --- |
| Chris and Rich checked out the shirts. | |

Now that's what I call "Pride in ownership".