We dropped off Paul and Irene at 209, and Bill Z, Danny and Nancy at the secret road to 87


and headed back to the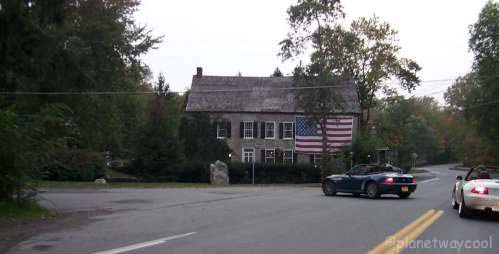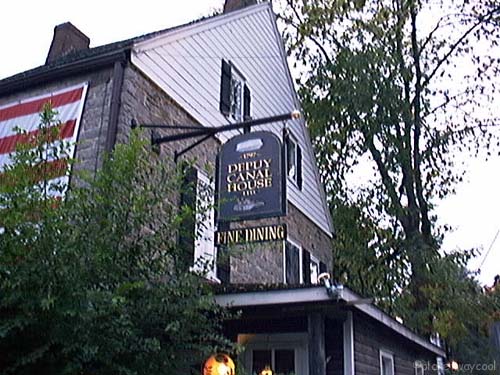 Depuy Canal House.
The nice folks at the Canal House had an upstairs with a glowing fireplace waiting for us in this elegant country inn.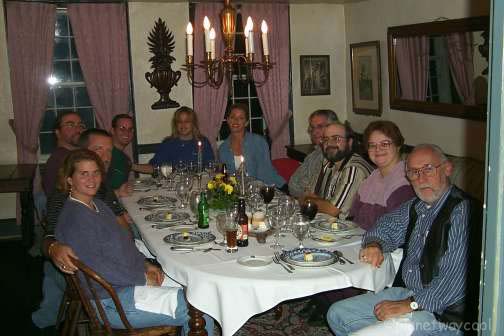 This place was amazing, the table settings looked like Thanksgiving, the menu was exciting and they invited us into their kitchen. This is the view from the rafters.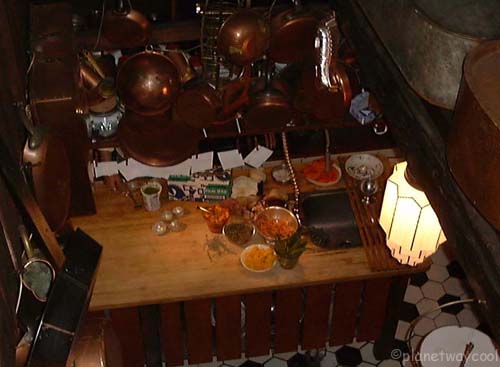 We gobbled up pumpkin soup from carved out pumpkins and ostrich and octopus and finished with chocolate souffl³s and other delectables.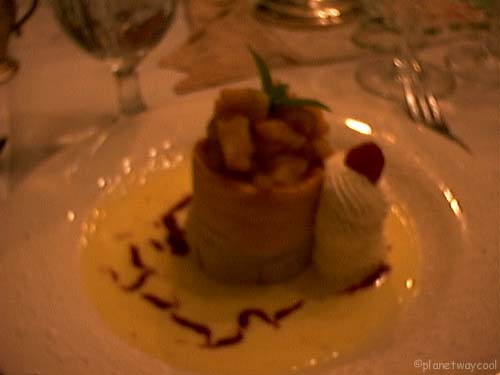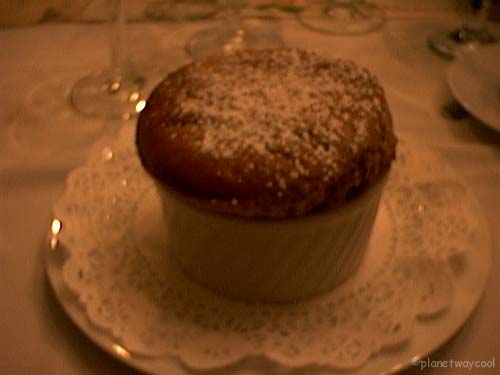 Taven came by to tell us about the road rallyes the Depuy Canal House has been mounting and how they have recently gained sponsorship from Mercedes-Benz.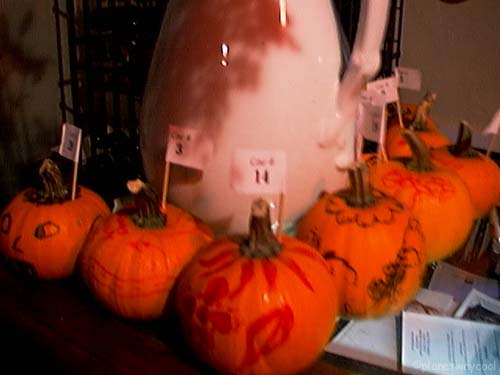 (here are their car pumpkins- we inherited them)