Phil Butera:
MZ3
1. BMW Maintenance Inspection 1
2. State 2 Performance Engine Software download
3. Installed High Flow Carbon Fiber Cold Air Intake System.
I am very pleased with the quality of work performed 
by Rudy at Daniels.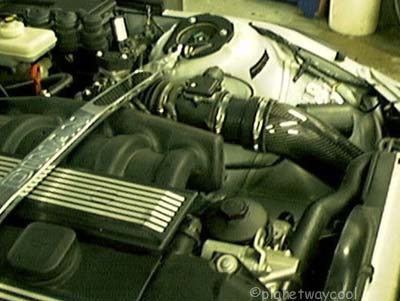 Dinan Strut Tower Brace and Cold Air Intake,
the order of the day.