John Moran brought the only Coupe of the day, this being his home dealership.


John Moran:
 Being my home turf, I arranged with Web 
that I'd just hang back, enjoy the vibes and 
let the folks who travelled have first crack 
at the techs, and if they came up short on 
work I had a few things to be done. 
Since that fortunately wasn't the case, it'll be
easy enough for me to schedule time to get 
my fog lights installed, StreetPilot hardwired
and some more miscellaneous chrome 
bits installed. ;-)




John Moran's ///M Coupe

Rory arrived, and it was easy to spot him for his Texas plates and the soft rumble of his B&B Triflow. It was great to have him attend especially as he was the original host of the first Fixit Day.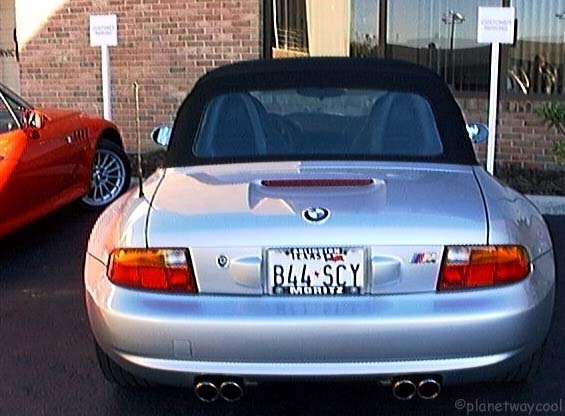 New in town, we found 2 of his new Schwenksville, PA neighbors, Bill Garner and his Daniels' service technician- Steve. My Philadelphia Folk Festival
license plate frame outed everyone who lives near Shwenksville, PA.

Rory Budihandojo:
98 M Roadster, artic silver
I had a dinan chip put in.
I won a box of motor oil



Rachel, Rory and Gadi, Phil B below his baby on a lift

Web heard us mention Bar B Que and pointed out that Steve makes the most incredible Bar B Que. He was working on Rory's baby, lives near him here and is originally from Texas. So, obviously we all had nothing to talk about... grin.