Daniels' was laying out a fabulous breakfast, loads of coffee (decaf for me) orange juice, sodas and cold drinks, every flavor of bagels with every imaginable topping.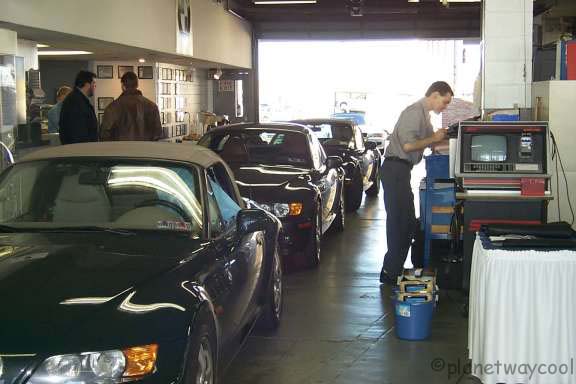 I met Bill Garner, the Pennsylvania distributor of Zaino products, who was taking on Emmy's damaged finish as a demo project for the day. Actually it was Bill Garner and Bill Garner, his Dad. They set straight to work on Emmy, explaining what they were doing to my blank stare. Uh huh. Sounds great.
| | |
| --- | --- |
| First, he washed her well | Then he uses clay to remove any previous wax on Emmy |

I saw the shine I remembered around her metallic curves.... Like she was new...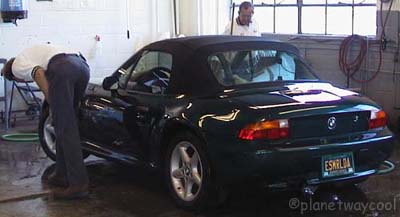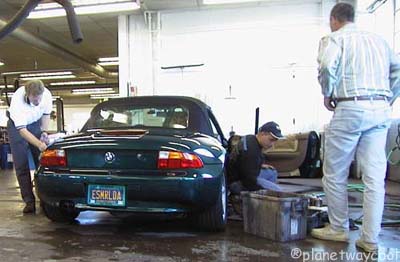 A small crowd would gather every so often around the Zaino demo, either asking about the products or crowing about their results.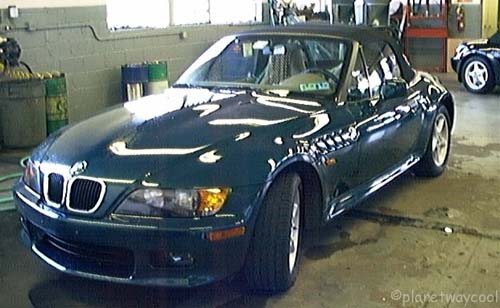 After the clay all of Emmy's imperfections come out
I kept popping in on Bill Garner and Bill Garner to see how Emmy was looking and every time she just looked more and more amazing.