Mick Wieland
2000 - 2.8 - Topaz blue
Mods done on fixit day - 
1. Dinan strut tower brace - I can mostly 
feel it on aggressive turns although I 
understand that the brace pays for itself 
in 10 years from now when our front 
ends are nice 'n tight - (hopefully our
rear ends will still be nice 'n tight too - 
but that's another story!)
2. Dan (Da Man)'s Splendiferous Footwell lights - 
Thanks to Dan Neeman's flawless installation - 
I can see where I dropped that damn EZ pass thingy.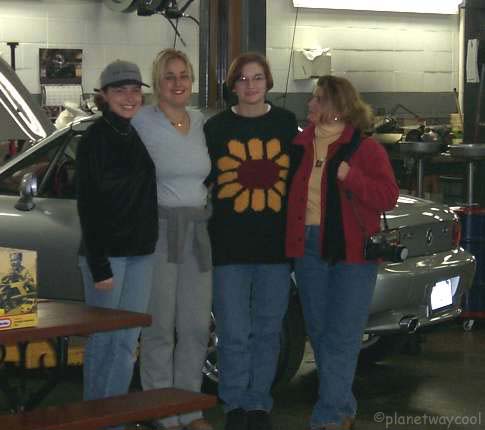 Rita, Rachel, Melissa and Laura