Web introduced me to John, his vendor for paintless dent repair, and I promptly dragged John over to Emmy's passenger door.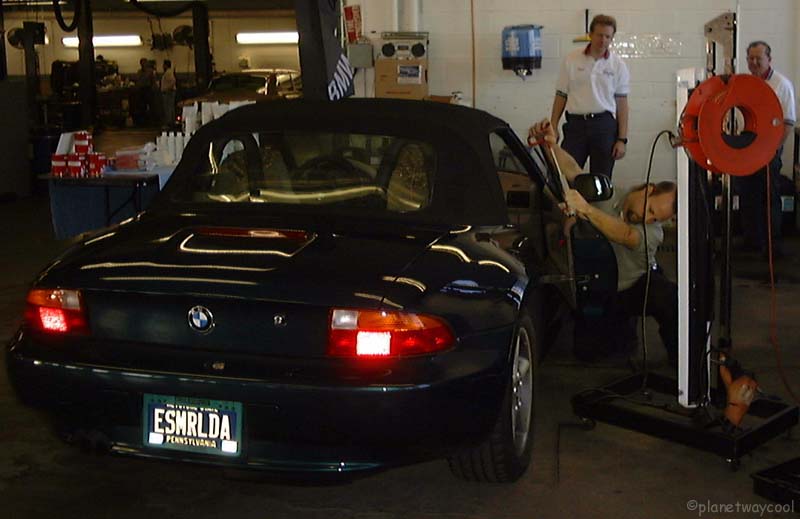 He explained that due to the position of the dent he may have to drill a hole in the end of the door to get in to fix it. I said "No!" Then reconsidered. What is worse, a plugged hole in the end of the door that no one sees, or a bunch of dings in the door forever? Luckily, he didn't have to drill and the door looked perfect when he was done.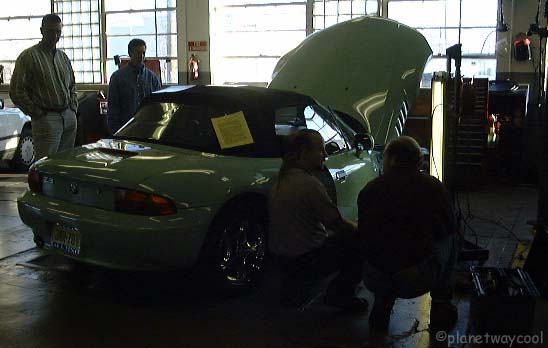 Next, John moved on to Ed Bansch's baby for dent removal.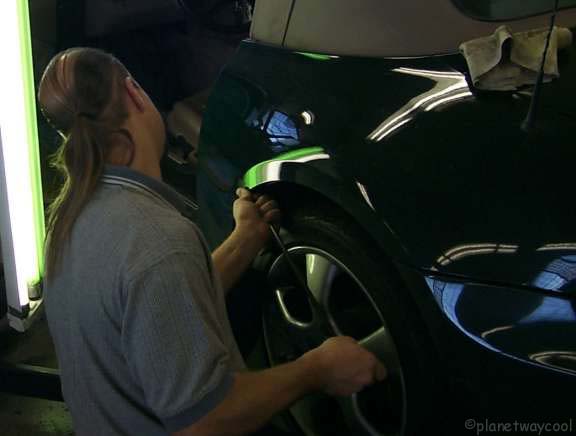 And then on to JonT's baby
I heard that some dealerships would consider drilling as voiding the warranty.
Happily, not Daniels'. Bye bye dents and thank you John- Daniels' paintless dent repairman!