I think we pretty much knew when we saw both Mr and Mrs head for the drivers seat what was going to happen an hour later.
Meanwhile, Mrs got the test drive and Anthony was left with us. We put him straight to work pulling out the winning tickets for the raffle.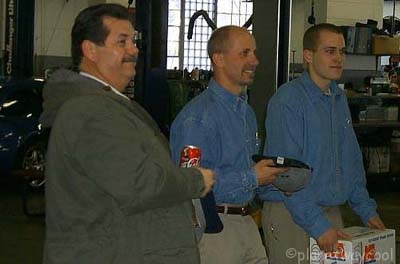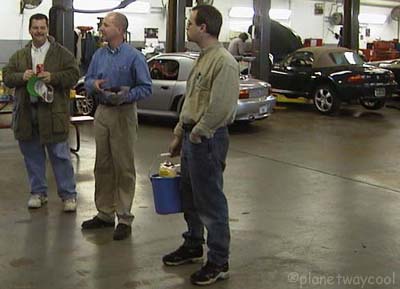 Anthony pulling tickets for the raffle with Web and a service technician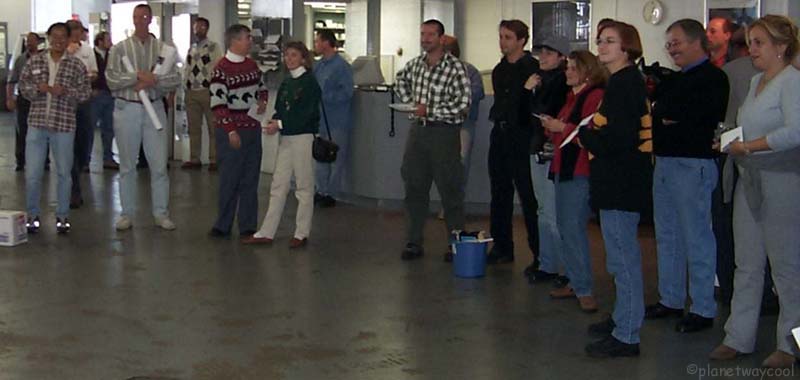 Waitin for the raffle results are:
Rory, Ed Bansch, Jay Fretz (backround), Carl and Lynne, a service tech, Gadi, Mick and Rita, Laura, Melissa and John, Rachel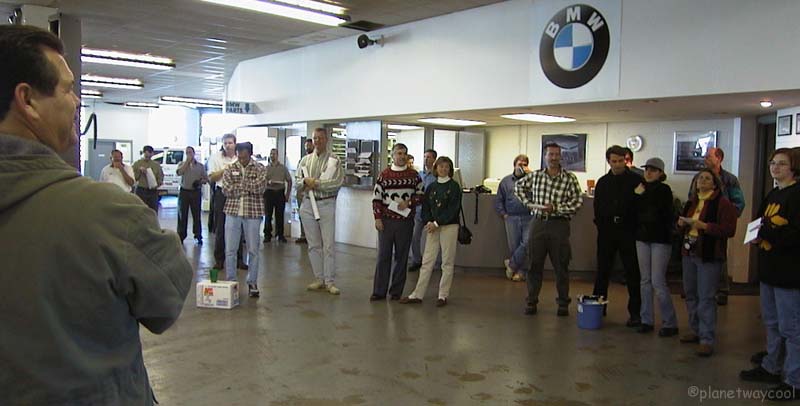 | | |
| --- | --- |
| Mick wins a bucket of goodies | I got some great cleaning supplies |
| and the next winner is... | |
| | Carl ///Maryland wins the 1/8th size Z3 |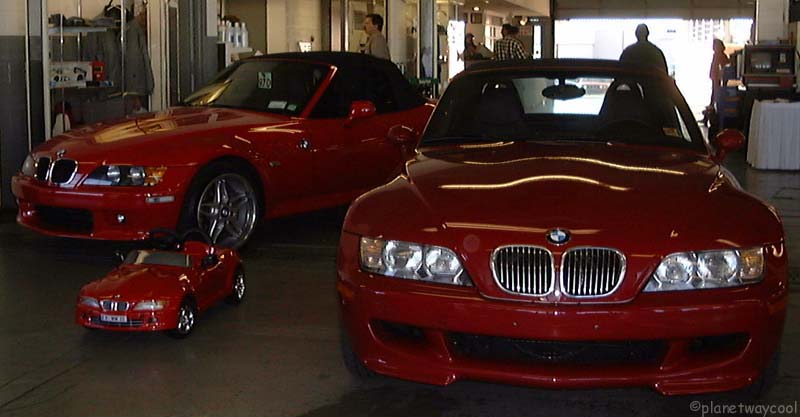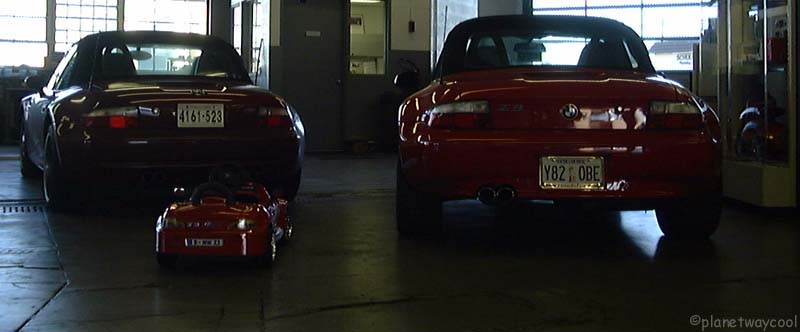 Choose a caption for these pics... Gee, it's nice their baby baby matches their big baby!
Almost everyone won a great prize.
Rory won a case of oil, Ed Bansch won Zaino products, Mark Volk won prizes which should surprise his wife Lynn when he gets home because she fully expected him to spend money and he sure tried, but since Dinan won't make parts for his 1.9 and he won a 50% off coupon in the raffle it wasn't easy for him to spend money!



Alan and the Xpel team, Carl ///Maryland and his prize 1/8th Z3, John and Melissa Pupeck, [front] our 4 fabulous technicians, ~Bill Richards, Frank Neher, Steve Payton, Bob Croneberger,~ Web, Gadi and Laura, behind the techs l to r Mick and Rita, JohnM, Rachel and Snoopy, Mark Volk, Ed Bansch, Dan Neeman, Ray Ford, Rory, John, Bill Garner and Bill Garner, the dent team, another service tech, Don from parts and another service tech
anyone who can fill in some names please
email me!

Ray Ford:
I had a DINAN strut brace and battery charger upgrade put on my MY2000 black M-Roadster.

630AM, Off to See the Wizard ~~

830am, Enter the Virginians ~~


9am, Phil B's ///MOMO ~~

930am, Ed and Melissa~ Owner Mods ~~


10am, JohnMCoupe and Rory~ No Place Like Home ~~

1030am, Emmy Gets a Zaino Bath ~~


11am, Leather Repair ~~

1130am, Paintless Dent Repair ~~


12pm, Lunch Time ~~

1pm, Daniel's Drawing (Prospective New Parents) ~~


YOU ARE HERE, Meet The Winners ~~

2pm, Handing out Cigars ~~


230pm, Gadi Gets Xpel Invisible Sheild ~~

3pm, Mick Gets Footwell Lights ~~


330pm, JonT's Cold Air Install ~~

4ish pm, Happy Trails ~~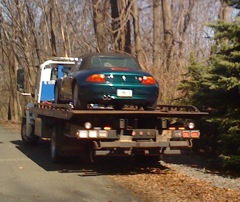 Esmerelda's Home Page