battery (archive)
---
Posted by Wild_Z_Woman on April 11, 2001 at 22:25:02:
(posted from: proxy-1485.public.svc.webtv.net (209.240.221.79))
OK, I just bought a 2000 Z3 a week and a half ago. Had to have it jump started 3 times over the weekend. I took the car to the dealer who informed me that the battery is bad. Turns out there are NO Z3 batteries in stock anywhere in the US. They did a global search and found one. Anybody else have battery problems? If not, where are all of the Z3 batteries? They have to keep the car for a week or more to replace that part! UGH!!!!


---
---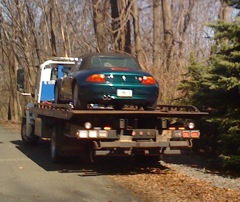 Esmerelda's Pages ~ Z3ers.com