Attn:Skin Mech--RE:Neatsfoot oil/scratched leathr (archive)
---
Posted by -SG on May 04, 2001 at 13:49:29:
(posted from: (192.63.83.106))
After many laborous hours of experimentation, I think I've found the secret to repairing scratched leather. I blended some flexible vinyl paint to the correct color and then applied directly to the leather using a small toothpick. After the paint dries (approx 8 hours), I applied some neatsfoot oil and then buffed off the area. This process was repeated after a few days and the result is near perfection.


---
---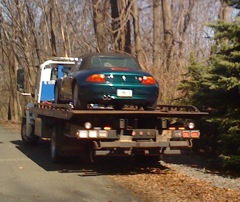 Esmerelda's Pages ~ Z3ers.com