Here's a .wav of a 100 MPH drive-by.......... (archive)
---
Posted by the Baba on June 13, 2001 at 12:55:52:

In Reply to: Thanks Baba, more... posted by Carzzi on June 13, 2001 at 09:27:21:
(posted from: adsl-63-196-188-92.dsl.sktn01.pacbell.net (63.196.188.92))
....with little "HANS'" custom Borla cat-back. I shift into 4th just as I touch the century mark.

This is what a sporstcar is supposed to sound like!!!
'97 Z3 2.8, Arctic Silver, Black x3, 17's, CD, HMS 'bar and Windscreen, Modified Mike K. Exhaust System: Borla Turbo Muffler & Inter-Cooled Tips, DINAN stuff+, V-1, K&S "Z"ube¬», Genuine Keith S. Magnetic Stone Guards (ver. 1.1) and Atomic-Multi-Purpose PVC/Door Sculpture Thingy, Bosch Platinum +4 plugs, New clutch!!!, Flames, etc. Undocumented Power-Gains, But Plenty of Seat-Of-The-Pants Grunt Improvement!!! Powered by: and Queen's Bud

---
---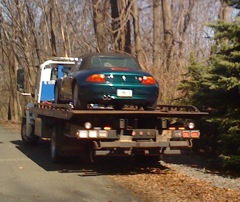 Esmerelda's Pages ~ Z3ers.com