do not waste money on bmw factory alarm(long) (archive)
---
Posted by yukon dave on April 23, 1999 at 14:29:07:
this morning i woke up an found that my car, in my drive way was missing its wheels. alarm on! they droped my car on cinder block and bent up the undercarraige, no alarm. i do not know what it would take to set off the alarm except that it helps prevent them from driving the car away. but a tow truck works fine! i will bring this to the attention of bmw.
i talked to my tire guy and he said it has been bappening alot lately to bmw's, i guess the crooks have figured this out.


---
---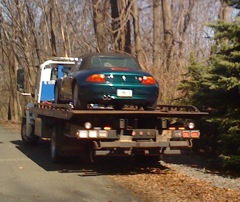 Esmerelda's Pages ~ Z3ers.com