My two cents (archive)
---
[ Follow Ups ] [ Z3 Message Board ] [ Msg. Board FAQ ]
---
Posted by RichC on January 27, 2001 at 03:48:59:

In Reply to: Movement in driver's seat?? posted by EricS on January 26, 2001 at 19:14:54:
(posted from: user-2ivef3j.dsl.mindspring.com (165.247.60.115))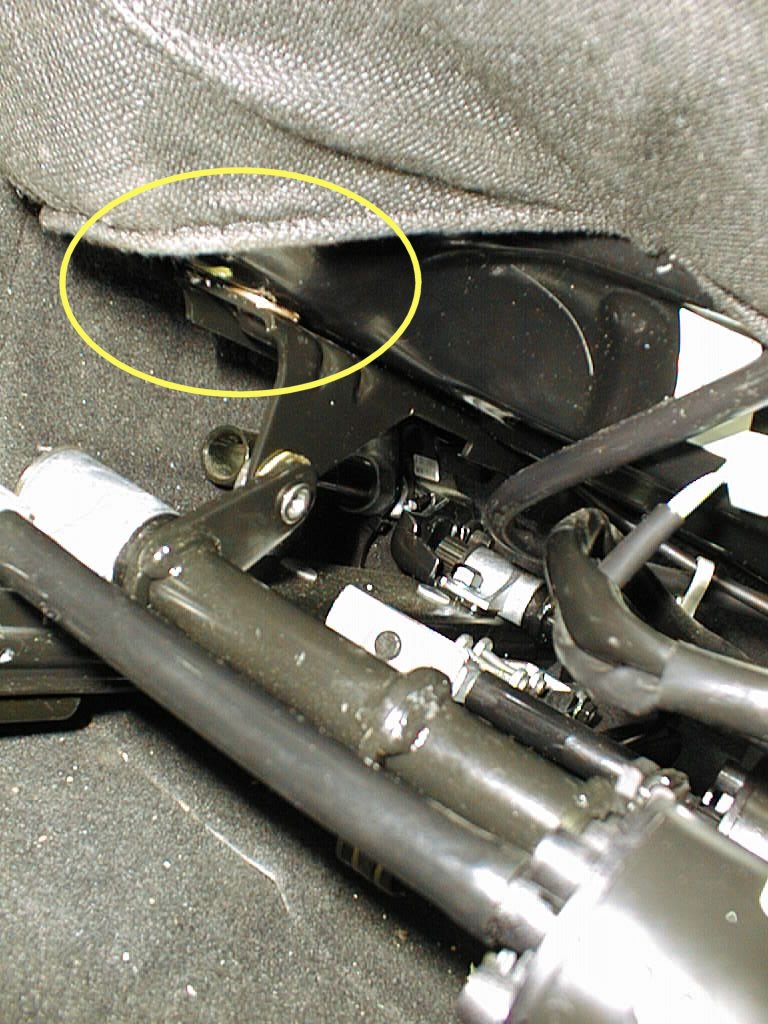 (This is a repost of an old post, with the pictures and links repaired)


I was having trouble with my seat a while ago (DC - no comments!).
I finally got BMW to agree to replace the rails which completely eliminated the "back and forth" movement of the seat. Things were good for a while, until I noticed another slight sensation - a backwards/forwards "rocking" movement. I took it back to BMW who said they would "tighten the seats as best they could", but they said this was a chronic problem in the 3 and 7 series cars. When I got the car back, it was better, but still rocking. Being an engineer, I, of course, took some time to debug the problem. I found that the place that was rocking was where the entire mechanism joined to the seats. Upon closer examination, I found something interesting on the left hand side - a flash of copper:



There was no corresponding copper on the other side, so I tried to see if it would come out. Sure enough, it was a penny! It looks like someone had jammed it in there to "tighten up" the seat. The funny thing is, it seemed to work, so I shoved another penny into the other side and the rocking stopped!











I've got to take the car back again for more work next month, so I'll be sure to mention this to the dealer. Also, I'm not sure what tthe long-term effect of this "kludge" is, so I can't recommend it for more than an interim solution. (Press the pictures for a closer look.)

[follow up - dealer had no comment, was not willing to take any further action on the seats. Most of the movement is gone now, except for a very slight movement under heavy braking which they insist is "normal".]


---
---
[ Follow Ups ] [ Z3 Message Board ] [ Msg. Board FAQ ]