Thanks to JerryinVA for heads-up on seat belt P/N (archive)
---
Posted by bmv on September 13, 1999 at 19:22:19:

Well, it took awhile, but we got our passenger "Upper Belt" replaced with the new part, #72-11-8-412-076. Seems fine.

Our dealer, Weatherford in Berkeley, CA, was unaware that the new superceeding part existed; and, was all set to install the (now) old part. To be fair, they had no evidence to the contrary - Their system still showed the old one as the "latest number". To their credit, after showing them hard copies of JerryinVA's postings, they conferred with the visiting BMW Rep.; and, conceeded that I indeed had more up-to-date info.

.


---
---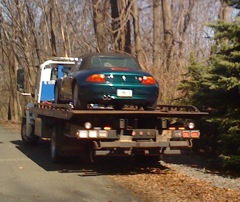 Esmerelda's Home Page~ Z3ers.com

all material on these pages is copyrighted