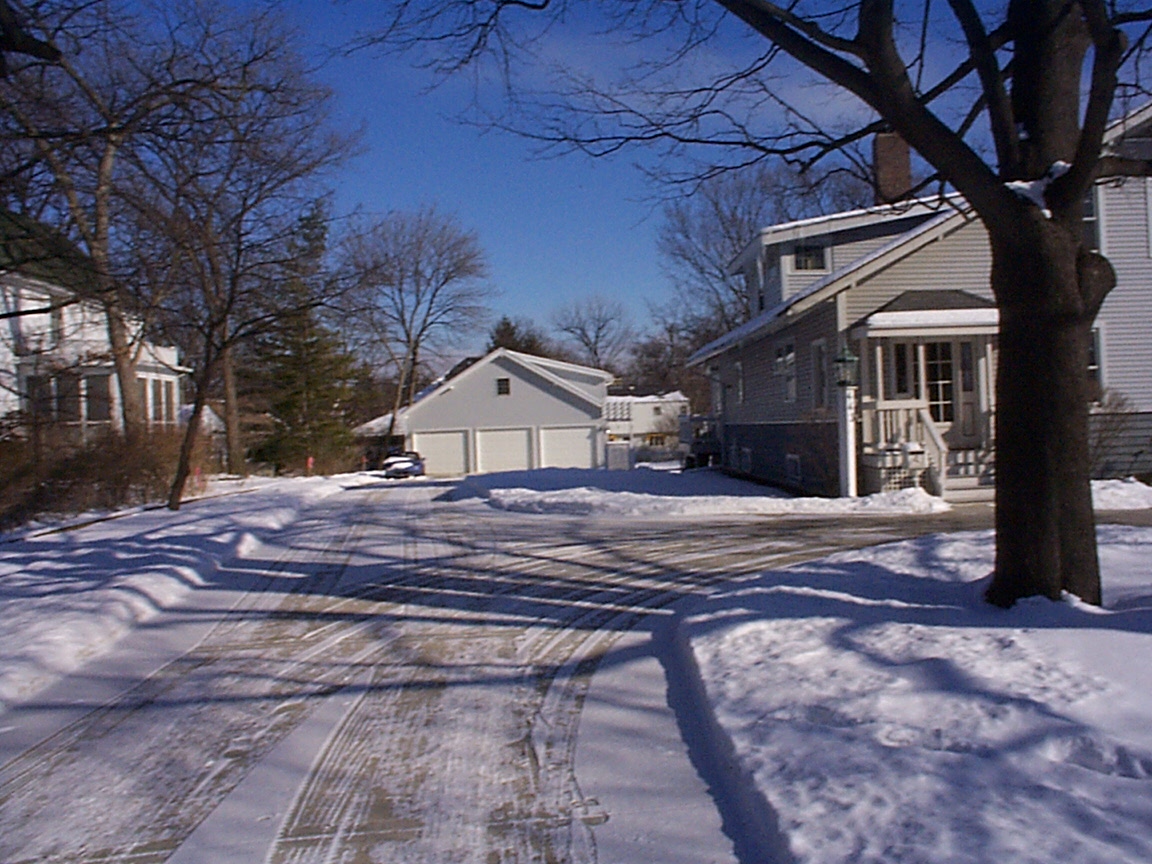 Kathy M writes:

This is it, the garage where the baby sleeps: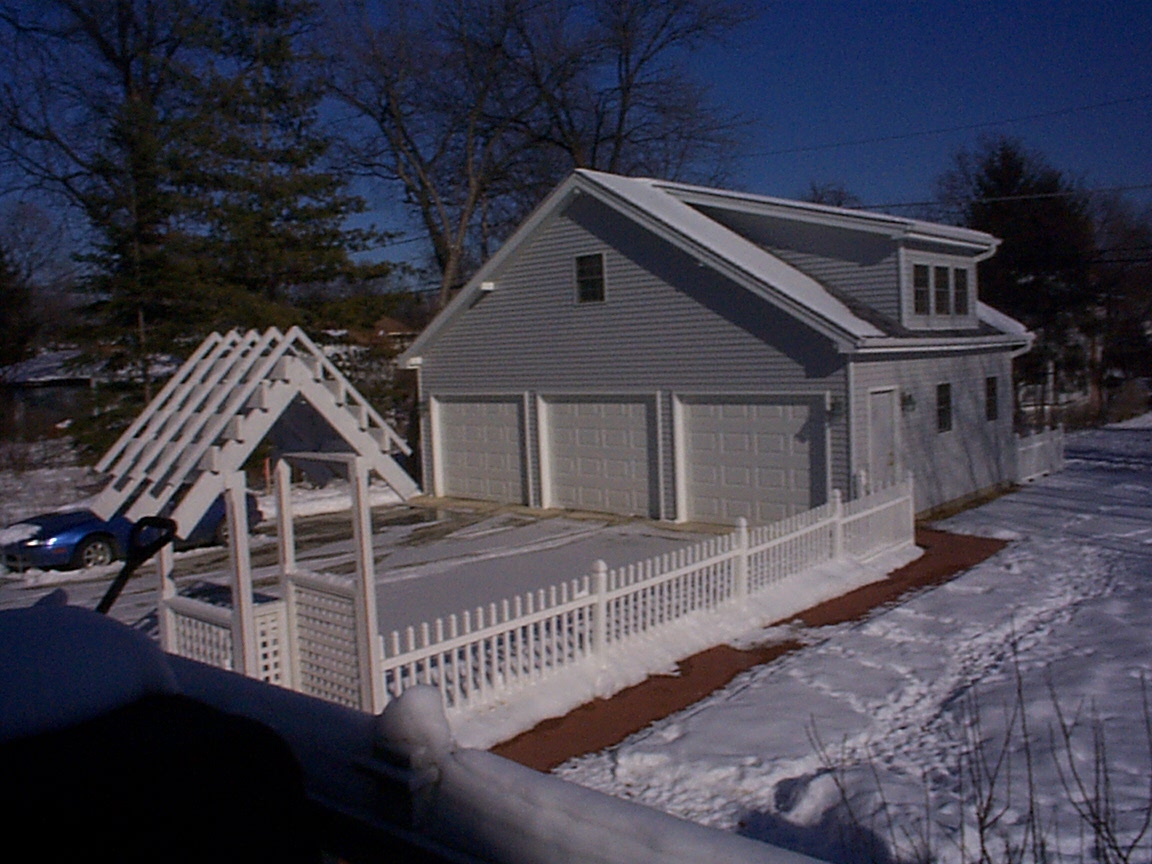 Poor, sad baby in front of the garage is my daughter's Miata. She takes the
commuter train or uses our Explorer in this weather. No room for the Miata
in the garage, left to right: Explorer, Lexus currently away, and the baby.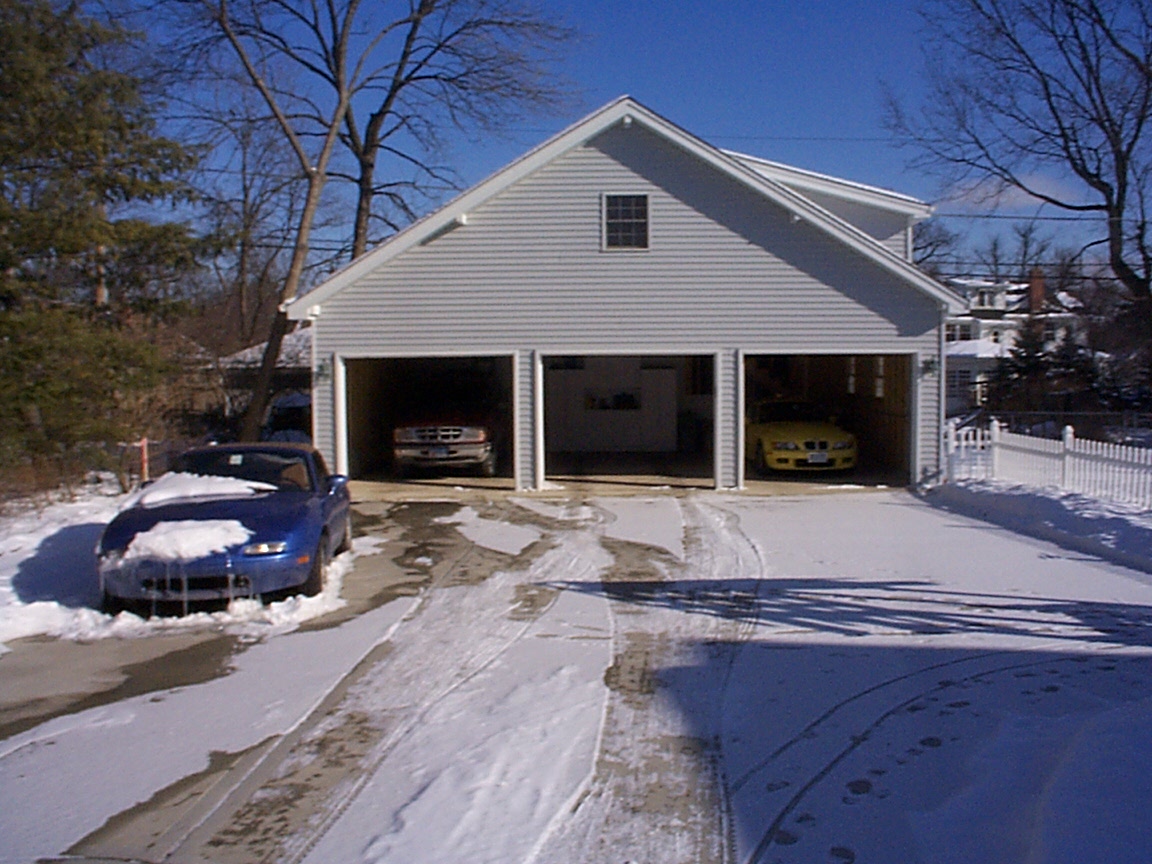 Snug in its own parking place, the car gets moved out when we need to use the loft.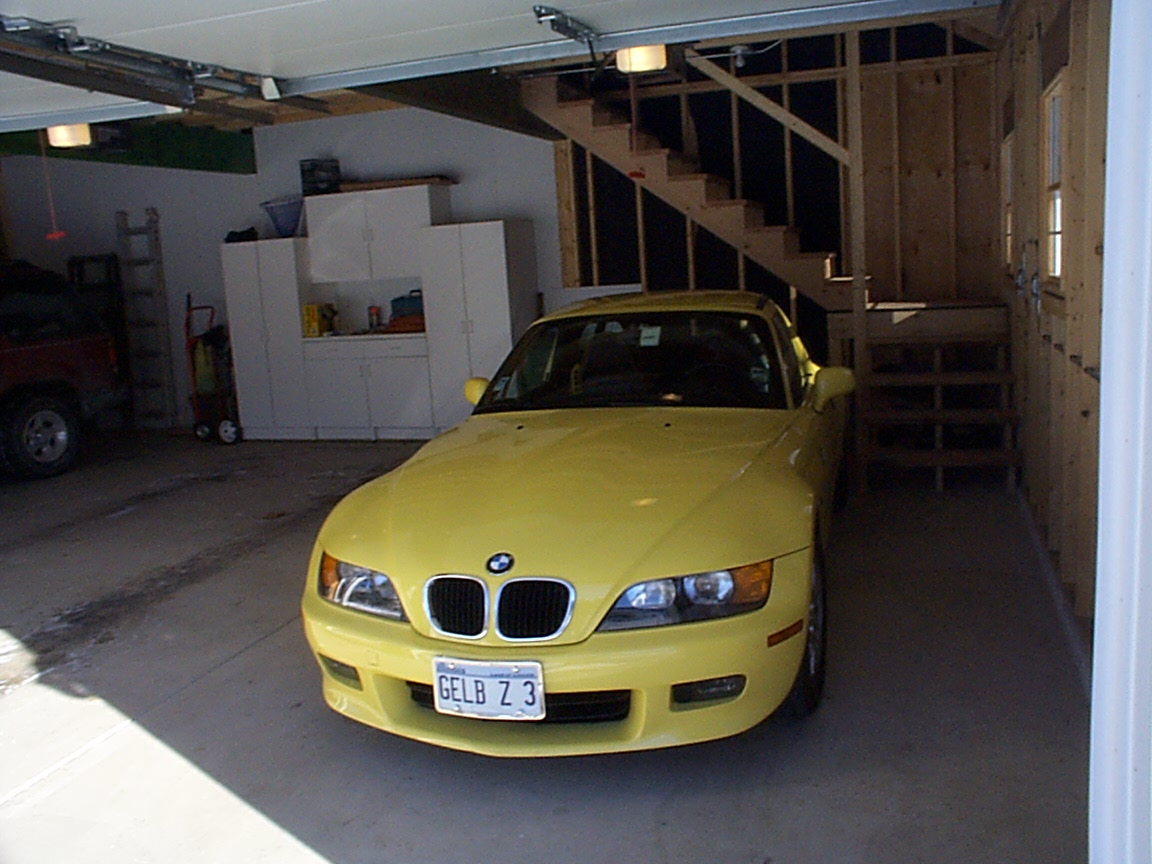 Plenty of storage in the back for cleaning supplies.