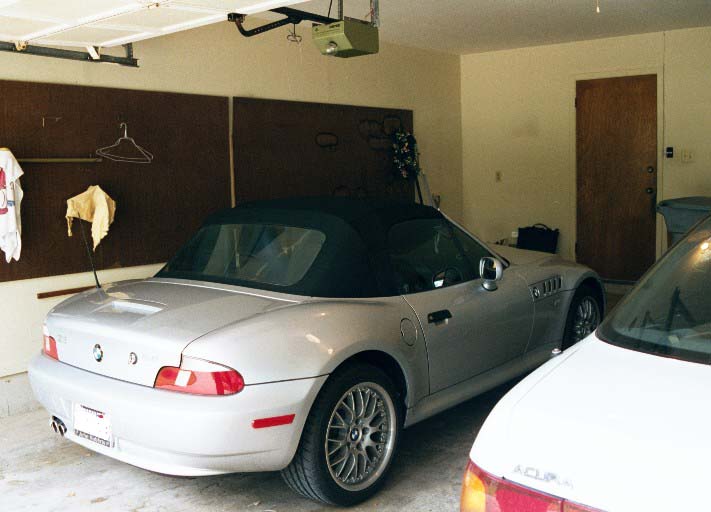 Sonia writes:

You can see the titanium silver 2.8 next to a little bit of my husband's white Integra GSR. I had been wanting a new car for several years but refused to buy a nice car until I had a garage for it. So, when we were house shopping, we really only considered houses with garages. One year after we bought the house, we bought the new baby to put into it.
Our garage isn't the cleanest, or the biggest, but it's home to our baby. You may be able to see the disgusting oil spot left under the Z3 from the POS car that I was driving while waiting for the Z3 to come in.
| | |
| --- | --- |
| | |
I noticed that our garage looks like the dirty version of Jayne's; all garages in Austin, TX, must look the same:)
That is just too funny! You can learn more about Jayne and Sonia on the Z3 Girls Page.