Meanwhile, in Connecticut, Bill Zehrung was leading the Connecticut Shaggers on a flawless ride to Route 78. They were waaaaaaaay ahead of us and waited for us one exit before the Pennsylvania border. Naturally, the New York Shaggers did a leeetle more than the speed limit to catch up...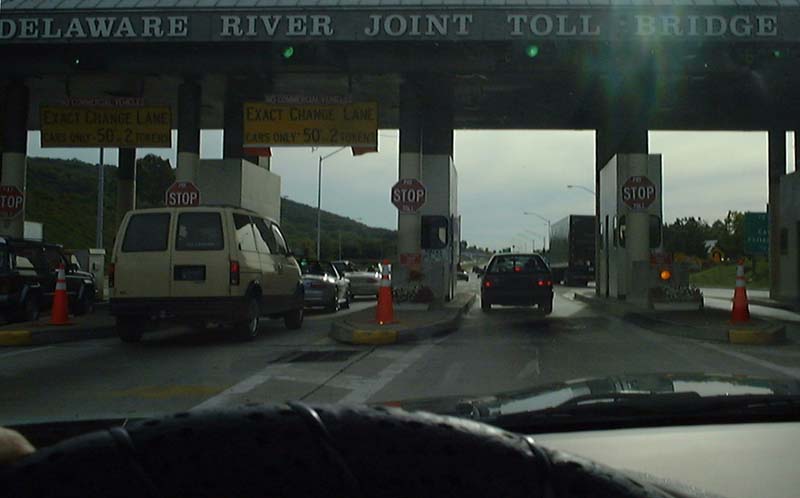 We picked them up without stopping and continued on to the Appalachian Brewing Company. These nice folks had set aside their whole front parking lot for us. There were just 8 spaces for just 8 cars. More of that Shagadelic Magic. Jon Trudel pulled in just a minute after we did. We had just enough to time to admire all the great Shagadelic designs on Chris Strock's Shagmobile.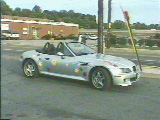 It looked fabulous.
We ate and drank and yakked up a storm at the Brewery and after dinner, everyone danced the Shagadelic dance in the parking lot before we set off in the darkness.
Step 2- Starry Starry Night
Although we were still blessed with absolutely perfect weather, it's not as much fun driving in the dark, and the moon was not strong enough to light our way although the stars were plentiful. I bet that drive is gorgeous when you can see it. Joanne and Irv got split up and lost a couple times but we got it all back together just in time to be at a dead stop on route 70, for half an hour 30 miles from our hotel in Washington, Pennsylvania. Once we made it, I crashed like a meteor and Howie and Chris found a local bar that served drafts for 80 cents a glass.