Step 3- Shagging with the Buckeyes

We met up for breakfast in our Shagadelic convoy t shirts, thanks to Jon T, quite a spectacle in the local Denny's, 7 purple people eating breakfast. I was the late one.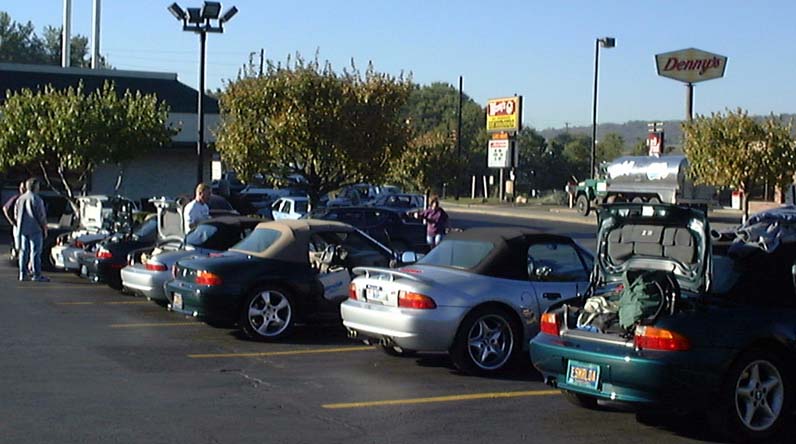 I have noticed that no matter where you take Z3'ers, the most fun is in the parking lot. We were late leaving the parking lot- about an hour late when I called Laurie and Tom.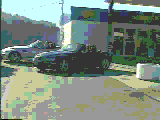 Naturally we did a leeetle more than the speed limit to catch up. (Let's just say we were an hour late leaving and arrived 15 minutes late and let you do the math...)
Laurie's Buckeye Shaggers were flawless. Good dancers too :), I think Jane was the best go-go girl.