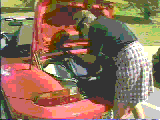 I'll have to check the pictures to see how many cars we actually had at that first rest stop, let's say we were about a dozen cars by this point.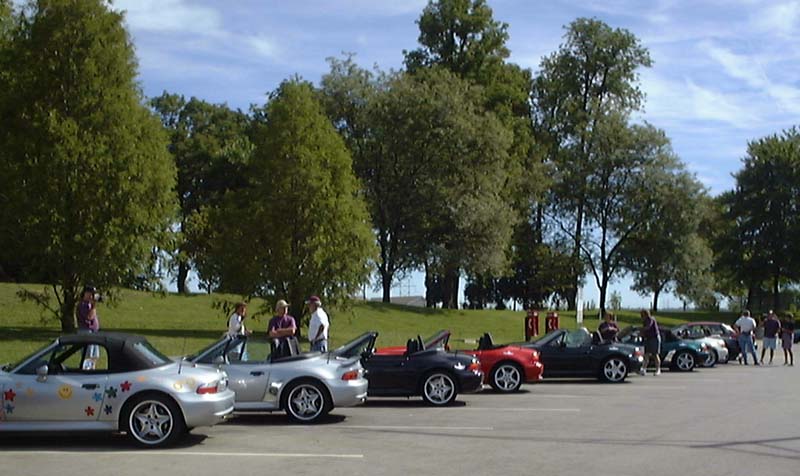 DaveP was having the familiar fuel gauge and check engine light problems and was kinda worried. He called ahead to the BMW Store and they allayed his concerns and told him to come right in when we got to Cincinnati.
Laurie and Tom led us to Cinci("Sin"ci), and I think the Shaggers were relieved to have a sane person leading them for a change. We picked up 3 more Buckeye Shaggers in a drive-by pick up that was just poetry in motion. We arrived at the BMW Store within minutes of the appointed time and found Teachum's Pigeon Forge Convoy lunching on the grass across the street from the store. Dave P and I went right into the BMW Store, we had work to do.