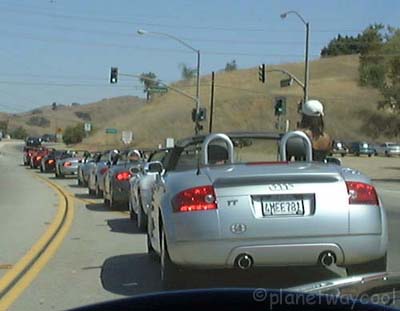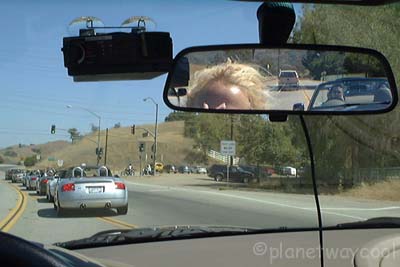 At the very first turn off PCH I got caught at the light with one or two cars behind me.
That meant a fun game of "catch up" once we got the light.
| | |
| --- | --- |
| Silvy | |

Some pics can only be taken by passengers.
When you see shots like these of the roads,
it's only because of passengers.
Even if JonT were here, he'd want both hands
on the wheel... he better!