Please note- these pages are from an 1998 Quality Imports posting- the prices are no longer valid.
The roll hoop upgrade is now available from BMW.
The upgrade consists of a kit containing the hoops themselves: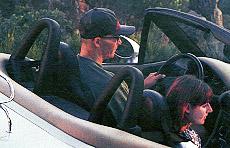 The hoops can be retrofitted from 1/97 on only--1.9 VIN LB83105 and later; 2.8 VIN LC01377 and later. No earlier production will work.
You also need to order a replacement set of plastic covers for the rear storage/subwoofer area.
The cost of the main roll hoop kit is $428.31 from Quality Imports (BMW list price is $640.00). The part number for the main kit is 54-61-9-408-817. The cost of the replacement set of plastic covers varies depending on whether your interior is beige or black, and whether you have the storage compartment or Harmon Kardon subwoofer. See the table below for the additional parts you need and their price. These are the tower covers, side covers for towers, lid for box, small covers where bars go through the lid. With the subwoofer, you will have is the tower covers, side covers for towers, a new lid, and also two brackets and a new subwoofer box.
Please note that the kit for the subwoofer will only work on Z3s with the Harmon Kardon subwoofer. There is not a kit available for Z3s with the "regular" Nokia subwoofer.
Harmon Kardon Subwoofer
Storage compartment
Beige interior

| | |
| --- | --- |
| 51-16-8-407-986 | $59.41 |
| 51-43-8-407-167 | $28.09 |
| 51-43-8-407-168 | $28.09 |
| 51-43-8-407-173 | $4.45 |
| 51-43-8-407-174 | $4.45 |
| 65-10-8-407-995 | $8.57 |
| 65-10-8-407-996 | $8.57 |
| | --- |
| Quality Imports total: | $141.63 |

| | |
| --- | --- |
| 51-16-8-407-179 | $10.01 |
| 51-16-8-407-180 | $10.01 |
| 51-16-8-407-239 | $88.72 |
| 51-43-8-407-167 | $28.09 |
| 51-43-8-407-168 | $28.09 |
| 51-43-8-407-173 | $4.45 |
| 51-43-8-407-174 | $4.45 |
| | --- |
| Quality Imports total: | $173.82 |

Black interior

| | |
| --- | --- |
| 51-16-8-407-985 | $59.41 |
| 51-43-8-407-165 | $28.09 |
| 51-43-8-407-166 | $28.09 |
| 51-43-8-407-171 | $4.45 |
| 51-43-8-407-172 | $4.45 |
| 65-10-8-407-995 | $8.57 |
| 65-10-8-407-996 | $8.57 |
| | --- |
| Quality Imports total: | $141.63 |

| | |
| --- | --- |
| 51-16-8-407-177 | $10.01 |
| 51-16-8-407-178 | $10.01 |
| 51-16-8-407-238 | $88.72 |
| 51-43-8-407-165 | $28.09 |
| 51-43-8-407-166 | $28.09 |
| 51-43-8-407-171 | $4.45 |
| 51-43-8-407-172 | $4.45 |
| | --- |
| Quality Imports total: | $173.82 |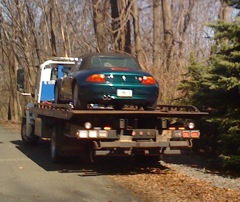 Esmerelda's Home Page~ Z3ers.com

all material on these pages is copyrighted