Elaina writes:
Hi Rachel ,
After six years, I'm somewhat hit or miss about reading/posting on the
message boards so it took me quite a while to discover your Roadstergal
site. As you can see from the pics, I'm a roadstergal of long standing.
In fact, you can see me standing next to my FIRST roadster (circa 1951
with my '49 Baby Buick),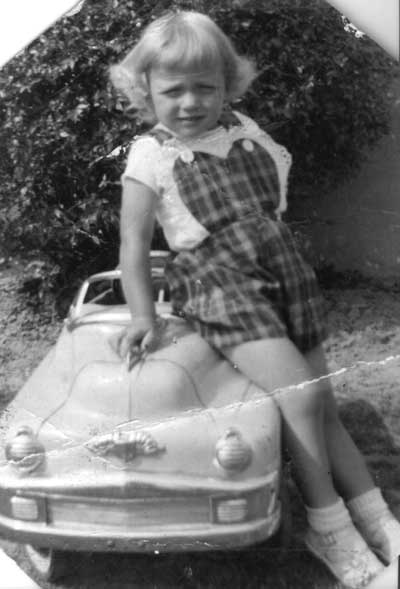 standing next to my SECOND roadster (circa
1973 with my '52 MGTD)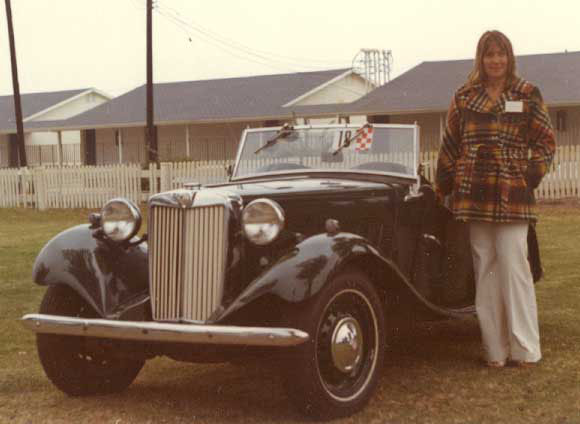 and standing next to my my THIRD roadster (circa October 2002 with my '97 1.9) That is my little sis with her "brand new to her" 98 1.9 to my left.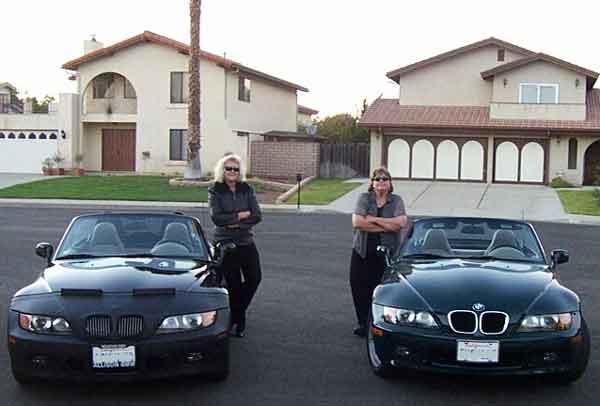 AND baby sis and I presently encouraging our
older sis to get her RED Z3 now!! We three live and commute in great
roadster areas in California; Santa Rosa (moi), Santa Barbara and Santa
Cruz, talk about fantastic roads and beautiful scenery .Top down weather
at least 11 months out of the year.

So you can add at least two more Roadstergals to your group: Elaina
and Melinda (baby sis), Roadster
sisters from California!

I have a fabulous commute to work each day on the 20 miles of twisties between
Santa Rosa, where I live, to Guerneville, where I work. Every day is
like going on vacation (except when I actually walk into the office!).
And, in spite of what is genarally believed about the Russian River
valley, the roads and towns are hardly ever flooded. But as my car is
going on six years old I realize that it is time to band together with
other knowledgeable Z3ers to keep the TOADSTER going in fine form.

With
the old MG it was an absolute necessity to travel in packs. That way
there was always some one to help push, tape or rewire your car. The
typical greeting at GOF,Gathering of Faithful, was "Have your doors
fallen off yet?". TD OURS", my husbands' and my TD, had her doors
bunjeed to the parking brake, crude but effective.

Z3 Girls:
Elaina
Faith
Z3 Girl Groups
Jayne
Jeanine
Karin
Kathy
Laurie
LiZZZ
Lori
Mary Lee
Melissa
Silvy
Pn
Kelli & Sandi
Shannon
Shawn
Sonia
Sophia
Terri
Vicky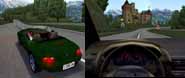 Z3 Girls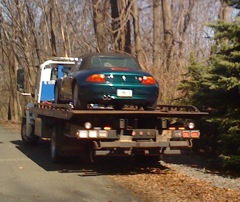 Esmerelda's Home Page