PN writes: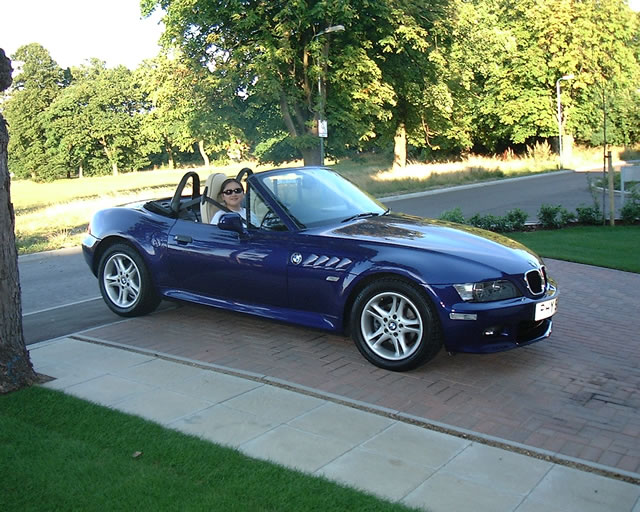 Pui Hang, better known as PN is originally from Hong Kong but came to the UK at an early age. Her first exposure to the Z3 came whilst at work when she was given one of these beautiful cars to drive around for a weekend. It was a weekend to remember - the ideal car to take to the wedding of one her best friends, it also culminated in her partner David (better known as DavidM) buying one for himself.
PN never had any intention of buying a Z3 for herself but one fateful day, David sent her a picture of a second hand pristine purple car and she fell in love with it. Two years on from that first exposure, PN found the Z3 of her dreams and just in time for her own wedding!
Velveteen is a limited edition Velvet Blue with Champagne leather interior and Z8 style wheels. Her colour scheme, whilst unusual is simply quite lovely and guarantees looks of admiration wherever she goes. Velveteen doesn't really need much by way of enhancements but PN does plan on consulting Jon Maddux at some point to see what magic he can weave to make her even more unique than she already is.

David M's Z3 Guy Page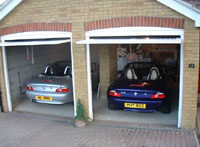 DavidM and PN's Z3 Garage

Z3 Girls:
Elaina
Faith
Z3 Girl Groups
Jayne
Jeanine
Karin
Kathy
Laurie
LiZZZ
Lori
Mary Lee
Melissa
Silvy
Pn
Kelli & Sandi
Shannon
Shawn
Sonia
Sophia
Terri
Vicky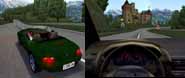 Z3 Girls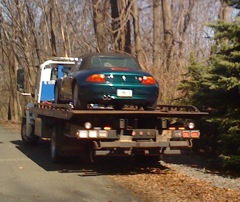 Esmerelda's Home Page