Z3 Guys
last update December 19, 2006
It makes sense that Earl would kick off the Z3 Guys page.
He ran one stock car race in 1954 won $100.00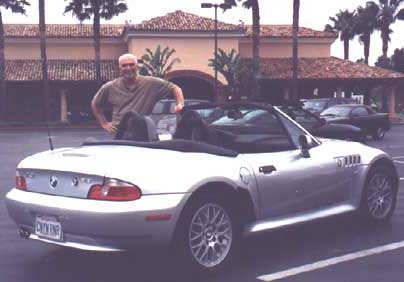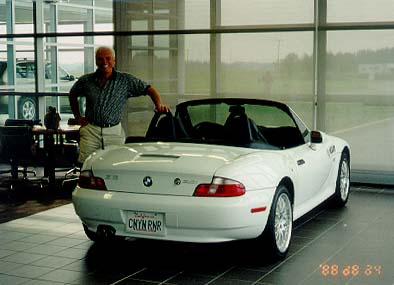 Check out shifter buttons on the wheel Earl designed.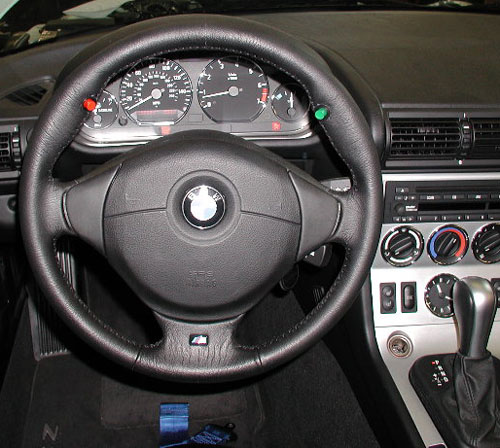 Here is the story of Earl's Delivery at the factory!

What can I tell you? The guys who drive Z3's got what it takes, the little angels... It all started when I saw this post:
First picture post. Holding my breath (archive)
---
Posted by CNYN RNR on June 21, 2000 at 16:31:31:
and hope it works. I have been having a wonderful second childhood since I bought CNYN RNR, and eagerly look forward to his successor, CNYN RNR-2, a 3.0 White, Blk, Blk rdstr, w/5sp Steptronic.


---
---
Z3 Guys:
Roy L
Jeff the Blur
Steve R
Dave T
David M
Mike Z
Zeegar
Mike Gardner
Bimmerbum
EdScuba
Willfried
Denton


since July 4, 2000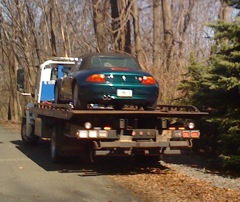 Esmerelda's Home Page